Plain doll bed + silk flowers = Flowery Doll Bed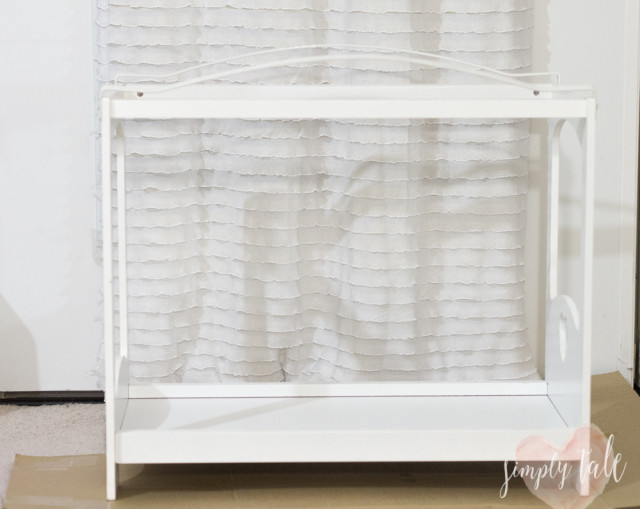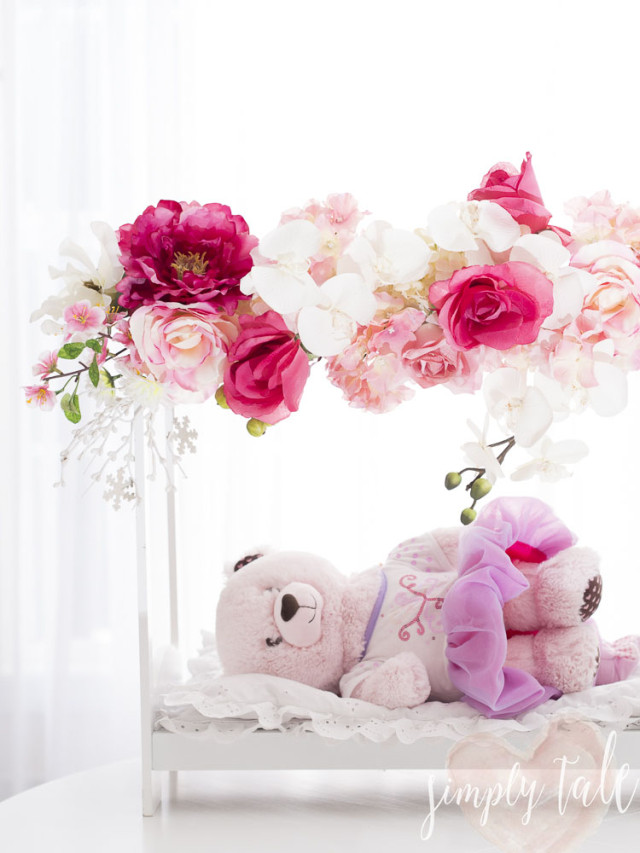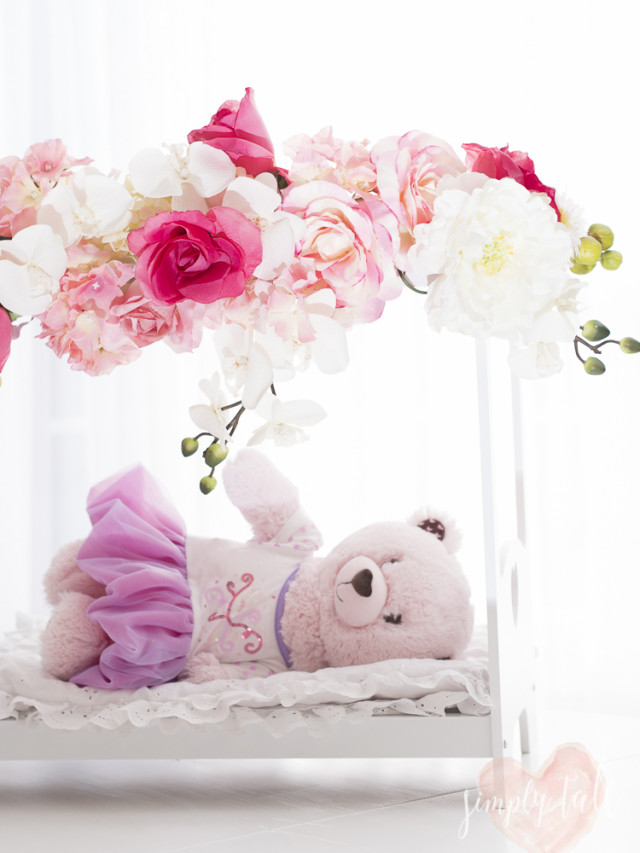 Silk flowers were tied with chenille pipe to the frame.  You can also glue gun to secure them.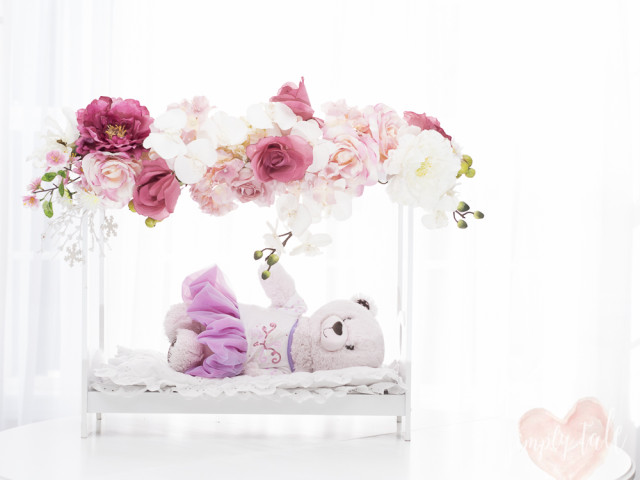 What do you think ?
I think the bear is happy with her upgraded bed.
I feel like decorating my daughter's room like this too 🙂
Search this site
ETSY shop
Search Amazon
Click HERE
Credits
It is my intention to give 'credit' to whoever the picture belongs to, but Ooops does happen. If you find pictures that belong to you without 'noted' source, please let me know.