I love this Rainbow necklace. I am glad I found the free tutorial.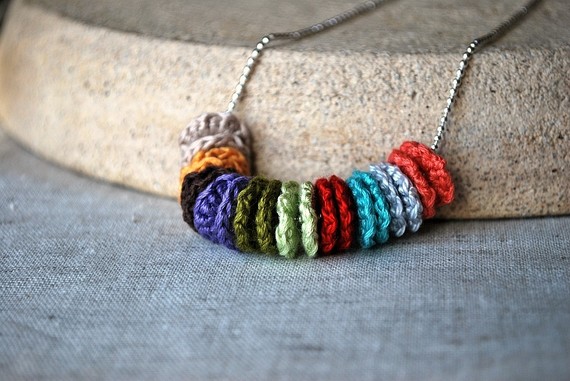 Source: Etsy
Another tutorial of 'bead' necklace using bead instead of fiberfill.
I love these cool necklaces. The 'Heart and Arrow' and the 'Apple and Arrow'.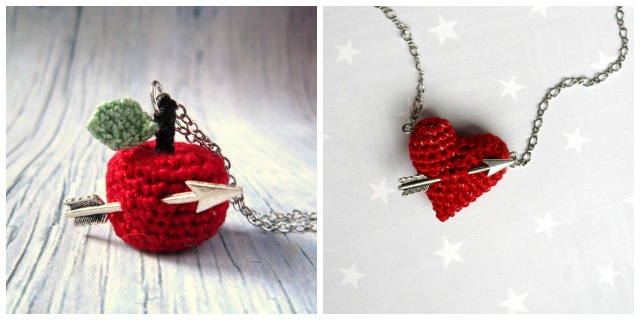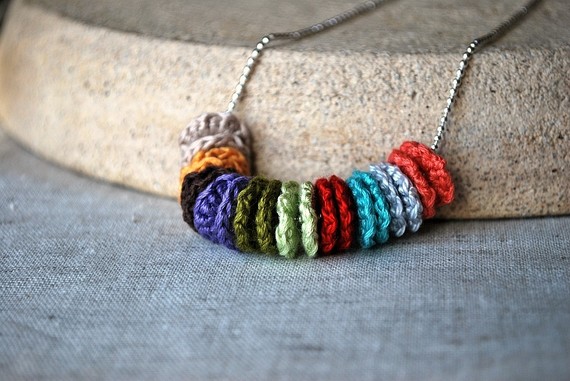 Source: Etsy
I have the 3D Heart Crochet tutorial you can use to make your own 'Heart' necklace.  You just have to figure out how to insert the arrow yourself 🙂  I haven't try making one myself, but I think you crochet over the arrow, instead of inserting the arrow into the heart.  What do you think?
Search this site
ETSY shop
Search Amazon
Click HERE
Credits
It is my intention to give 'credit' to whoever the picture belongs to, but Ooops does happen. If you find pictures that belong to you without 'noted' source, please let me know.