Thanksgiving is around the corner so I was eager to make a cake-pop display with Thanksgiving theme.
First, I started with Turkey.  It is not a Thanksgiving without a Turkey, isn't it?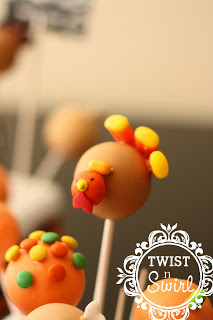 pretty good for a first timer, huh? Oops, I forgot to put the legs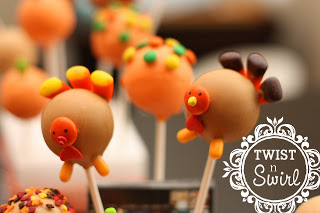 I got confident by then 🙂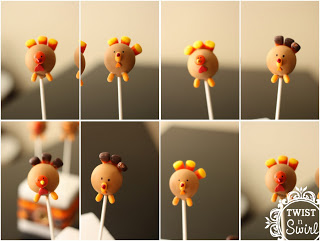 8 different Turkeys, which one is your favorite?
Next was the 'native Americans' and a Pilgrim,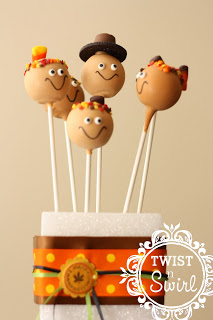 when they were young, no hair 🙂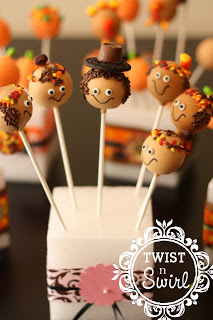 they are all grown up now
Then the Pumpkins etc,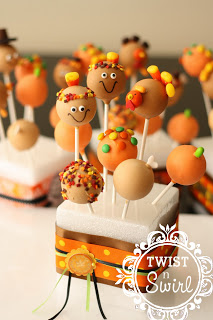 one of my Thanksgiving store display
Can you guess what's the brown ball with a white heart supposed to be?
How about the one with yellow, green and orange toppings?
answer: turkey leg with a bone sticking out
vegie mix: corns, beans and carrots.  I know this one is confusing but I don't know what else to put in Thanksgiving centerpiece, do you?  Please share…
Looking forward for Thanksgiving, but first let's have a Halloween spirit.
Search this site
ETSY shop
Search Amazon
Click HERE
Credits
It is my intention to give 'credit' to whoever the picture belongs to, but Ooops does happen. If you find pictures that belong to you without 'noted' source, please let me know.