Bento is a Japanese word for home packed meal.
My daughter is turning 2 next month and I want to prepare something light and cute for her Sunday school's friends.  She likes Elmo so much but I had no luck with Elmo bento.  I want the Bento to be an  individual serving, or at least in a box so I don't have to deal wit serving and cleaning.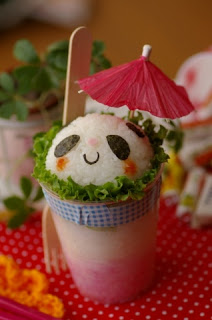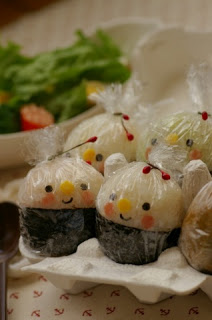 Source: Design Swan
Source: Adventures into Bento making
Search this site
ETSY shop
Search Amazon
Click HERE
Credits
It is my intention to give 'credit' to whoever the picture belongs to, but Ooops does happen. If you find pictures that belong to you without 'noted' source, please let me know.