I love these colorful dessert.  They can be fruity or 'cake-y'.  Some take effort to make and some are plainly easy to make.
Rainbow Gelatin Orange Wedges
 Cakeballs aka cake pop not on stick
prep time: 30 minutes
total time: 4 hours 30 minutes
serving: 24-36 balls
Rainbow candy-ka-bobs
Rainbow Layered Jello
Double Rainbow Cupcakes
Rainbow Fruit Satay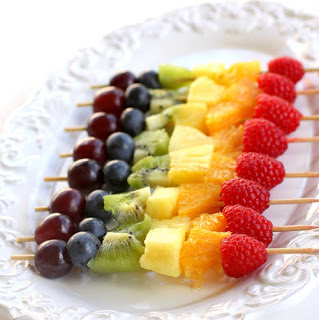 Double Rainbow Pancakes
Search this site
ETSY shop
Search Amazon
Click HERE
Credits
It is my intention to give 'credit' to whoever the picture belongs to, but Ooops does happen. If you find pictures that belong to you without 'noted' source, please let me know.