How awesome are these?  A Lens buddy aka Shutter Buddy.  My daughter loves Elmo so I make one to get her attention to look at the camera.  I thought I share it with you, see if you can benefit from it.  I made Elmo out of felt but I had the crochet version too. They are stretchable to fit most SLR lenses.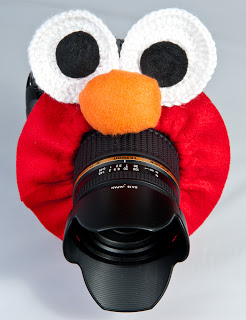 Who doesn't know Elmo from Sesame Street?
If you want one, go to my Etsy.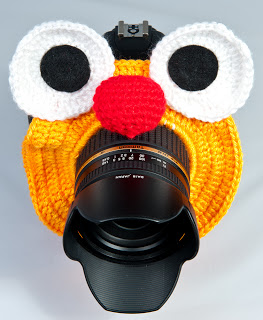 Sesame Street Character: Ernie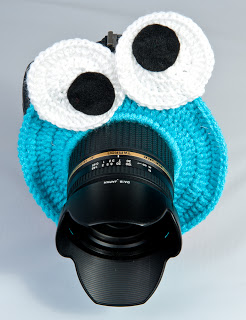 Cookie Monster without the cookies
Search this site
ETSY shop
Search Amazon
Click HERE
Credits
It is my intention to give 'credit' to whoever the picture belongs to, but Ooops does happen. If you find pictures that belong to you without 'noted' source, please let me know.