This is my favorite post by far.  Not only pink, black and white are my favorite colors, but these pretty goodies represent our support for those men and women who are fighting cancer.  Yes, men can have breast cancer too.  For us who are perfectly healthy, let's cherish our live and never take it for granted.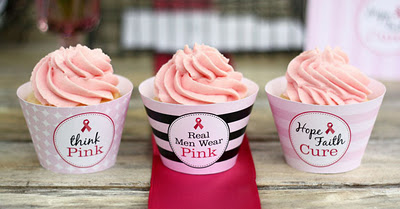 If you love the packaging of these goodies as much as I do, you can download it free HERE.
Search this site
ETSY shop
Search Amazon
Click HERE
Credits
It is my intention to give 'credit' to whoever the picture belongs to, but Ooops does happen. If you find pictures that belong to you without 'noted' source, please let me know.