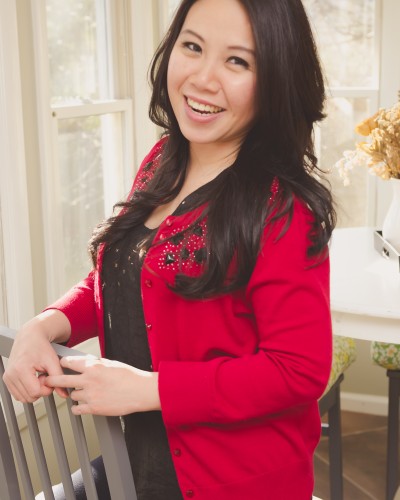 About
" … for my grandmother and my mother who has passed down the talent and passion for art and craft.  It has been a privilege to carry on our family tradition."
My love of design and crafts began on my childhood when I observed my grandmother sew a dress for me and my baby doll from fabric scarps, when my aunts magically folded a piece of paper into bird, and when my mom crochet baby hats for sale.  I am so blessed to have been brought up in a family that nurtures creativity, where art projects were a daily part of life.   My parents has supported my curiosity in any types of creative processes from drawing, sewing to baking, just name it.
This blog is my journal where I share my love of decorating, party planning, furniture makeover, cooking, baking, crafting, DIY and the love of my life, my daughter (the source and reason of my inspiration).  My style is crossover among vintage, shabby chic and a little bit of modern.   I love the warmness of vintage, the femininity of shabby chic and the cleanliness of modern design.
Let's stroll with me in creating and finding all things beautiful.  I hope you can participate as well.
" I want to make beautiful things, even if nobody cares "
Thank you so much for reading!