Brownies are so easy to make and rich in flavor.  You just need a bite to satisfy your sweet crave.  Brownies come in different style: cake-like, fudge, or just plain brownies.  People has gotten so creative in 'Pimp my Brownies'.
Here are mine,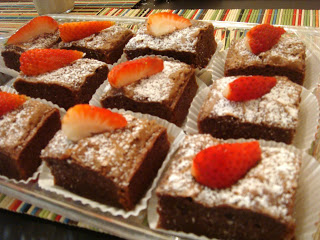 just with sprinkle of powdered sugar and a slice of strawberry
easy with a rainbow gummy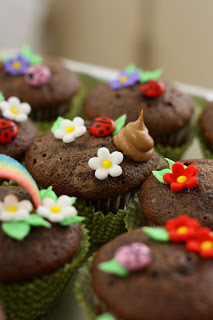 cute with M&M; lady-beattle and a swirl of peanut butter
Search this site
ETSY shop
Search Amazon
Click HERE
Credits
It is my intention to give 'credit' to whoever the picture belongs to, but Ooops does happen. If you find pictures that belong to you without 'noted' source, please let me know.