I am a 'cilok' mania.  Cilok is called 'Konyal Kanyil' where I am coming from.
Btw,  'Cilok' is like a mini ball made of Tapica, served with peanut and chili sauce.  That's it.
When I was in elementary, I had to buy this secretly coz. my dad forbid me eating street vendor food.  I can't resist……it is gooooood and cheap.  Plastic or styrofoam plate was expensive back then, so it was served in a plastic bag (off course not BPA free plastic bag:)).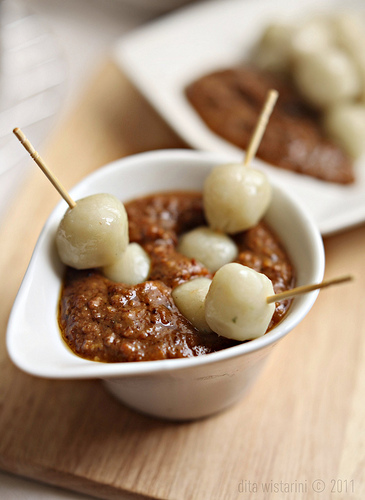 Read Full Post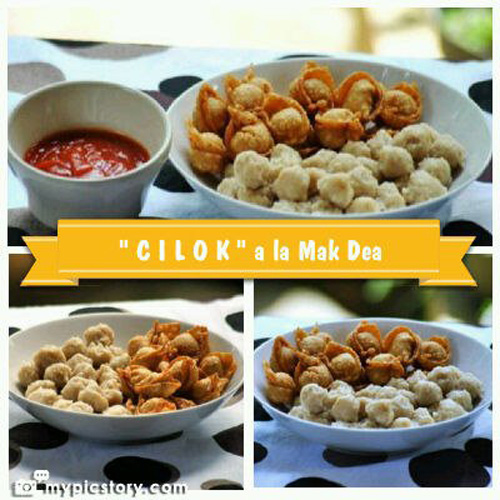 Read Full Post
For you who always ask me: What are you cooking today?.  You know the answer.  I'll be making Cilok today.  Wanna copy me?
Click on one of the picture above to get 'Cilok' recipe.  One is with dried shrimp; and one is with chicken and shrimp.  Let me know which one is your favorite.
Search this site
ETSY shop
Search Amazon
Click HERE
Credits
It is my intention to give 'credit' to whoever the picture belongs to, but Ooops does happen. If you find pictures that belong to you without 'noted' source, please let me know.