You'll going to enjoy these 16 Martha Stewart recipes of buttercreams, frostings, meringue and fancy Ganache.  I also added 3 icing recipes I modified from Wilton's recipes.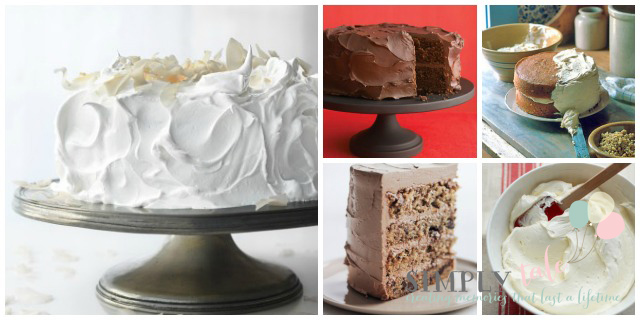 Read Full Post
My Buttercream #1:
2 cups Crisco (shortening)
2 T sweet condensed milk
1 T rum (to taste)
Cream Crisco with mixer.  Add condensed milk and rum.
My Buttercream #2:
1 cups Crisco.  Can be substitute with 1/2 cup Crisco and 1/2 cup butter
4 cups confectioners sugar
1 t vanilla, or other flavor such as almond or butter.
2 T water, or corn syrup, or milk – optional.  If you like it stiff, don't add.
Cream Crisco with mixer.  Add confectioner sugar.  One cup at a time.  Add flavor.  If you like the consistency don't add water
My Whipped Cream:
1.5 cups heavy whipping cream
6-7 T confectioner sugar
1 t vanilla
Beat whipping cream with mixer until foamy.  Add confectioner sugar and vanilla.  Beat until stiff.
Happy frosting all !
Search this site
ETSY shop
Search Amazon
Click HERE
Credits
It is my intention to give 'credit' to whoever the picture belongs to, but Ooops does happen. If you find pictures that belong to you without 'noted' source, please let me know.