Hello georgeous !  This time I am posting my Top 3 favorite floral decorations that you can do yourself.  Click on each link to view the step by step tutorial.
  1.  Living Centerpiece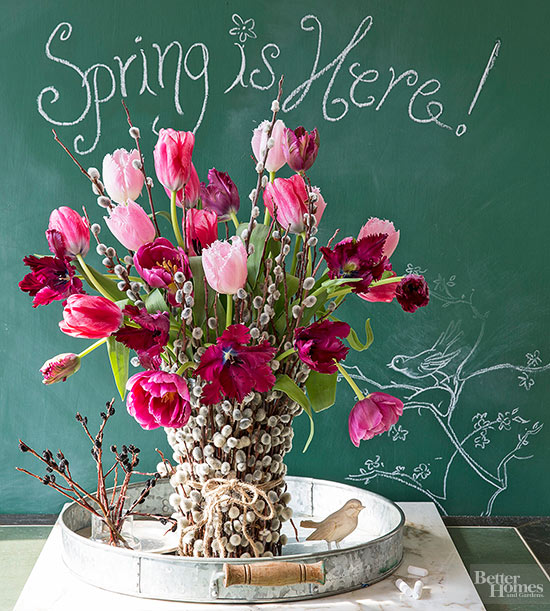 This living vase can be used  for Fall vase too.  Alter the flower colors to match Fall theme.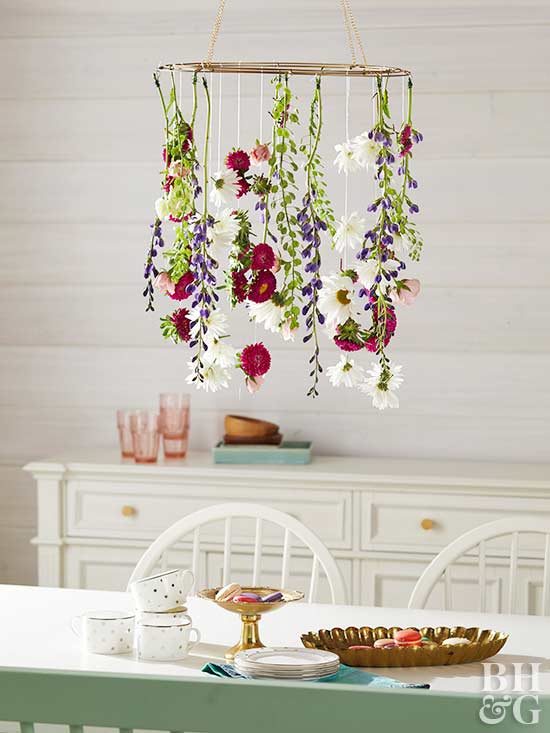 This fresh flower chandelier is best made the day of your party. To hang, balance the weight by gently moving the flowers and greenery. For a permanent chandelier, use fabric, silk, paper, or felt flowers.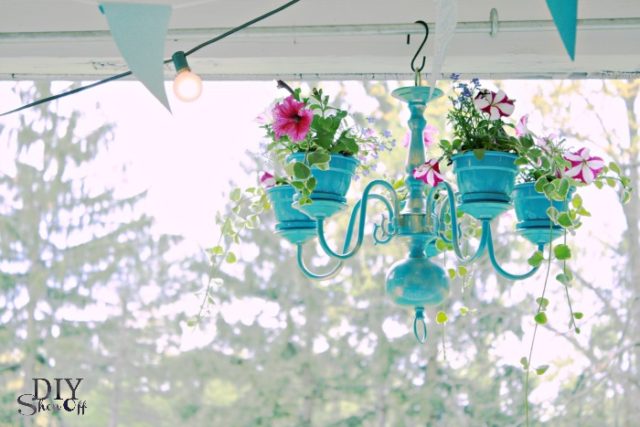 For a person like me who can't keep plants alive, I would use silk flowers for outdoor Chandelier planter.  How about you ?
Thanks for reading !
Search this site
ETSY shop
Search Amazon
Click HERE
Credits
It is my intention to give 'credit' to whoever the picture belongs to, but Ooops does happen. If you find pictures that belong to you without 'noted' source, please let me know.