Last week I threw a little get-together party at the park.  I cooked 5 authentic Indonesian dishes: Paradise salad with peanut sauce and topped with prawn crackers, Spicy beef in coconut gravy, yellow rice, fried scrambled eggs and Sweet spicy BBQ chicken.  It was a lot of work but well-worth it.  When it come to dessert, I couldn't decide what to make.  So many choices to choose from.   At last, I decided to make 'Tropicana Tres Leches' on the go.  I modified the original recipe as always to make it more island flavor.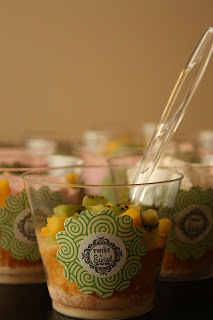 Bake:
24 cupcakes from white or yellow cake mix
For the milk sauce, combined the following ingredients and whisk by hand:
1 Cup of evaporated milk
1/2 Cup of sweetened condensed milk.  I think 1 Cup is way too much and too sweet.
1 Cup of whipped cream or whole milk
You may add a pinch of cinnamon powder if you like.
Poke many holes on the cupcakes and pour the milk sauce.
Refrigerate for at least 1 hour.  If you have extra sauce at this point, pour some more… you'll thank me after you taste the cake 🙂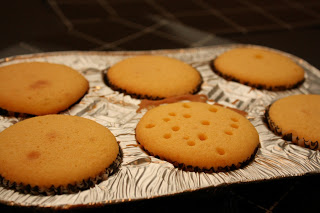 Top with whipped vanilla frosting, whipped cream or frozen whipping cream.  I will top it with ice cream if I have it at that moment.
I sprinkled some tropical fruits: mango and kiwi in between the cupcake and the whipped cream for a sweet surprise.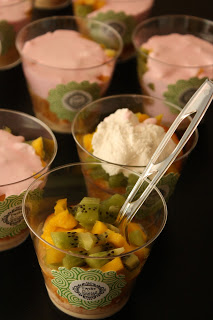 Looks like packaging from Starbuck.
I called mine 'Tropicana Tres Leches' on the go because I put the cake in a cup.  You can grab it and take it to go.
Anyway, the get-together was fun and we finished all the dessert.
Search this site
ETSY shop
Search Amazon
Click HERE
Credits
It is my intention to give 'credit' to whoever the picture belongs to, but Ooops does happen. If you find pictures that belong to you without 'noted' source, please let me know.