Another round of Japanese cuisine…
This time we are going to bake a Japanese cheesecake.  Speaking of cheesecake, have you heard of Uncle Tetsu's cheesecake ?  I haven't try it myself but rumor has it that it is very popular in Canada.  Maybe someday I get to go to Canada and try it.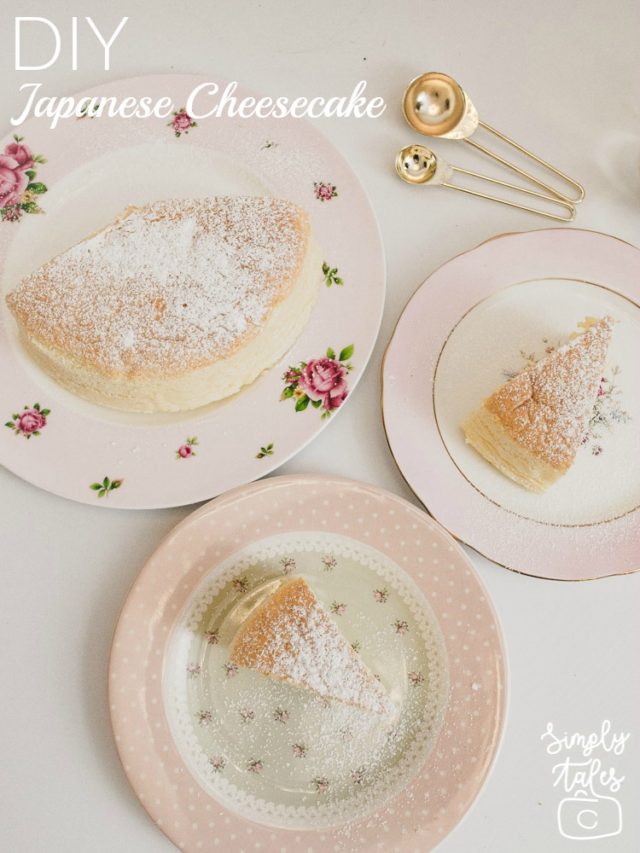 Japanese cheesecake is very different in texture and richness than American cheesecake.   Japanese cheesecake is soft, light and cottony.  When still warm, you can jiggle it.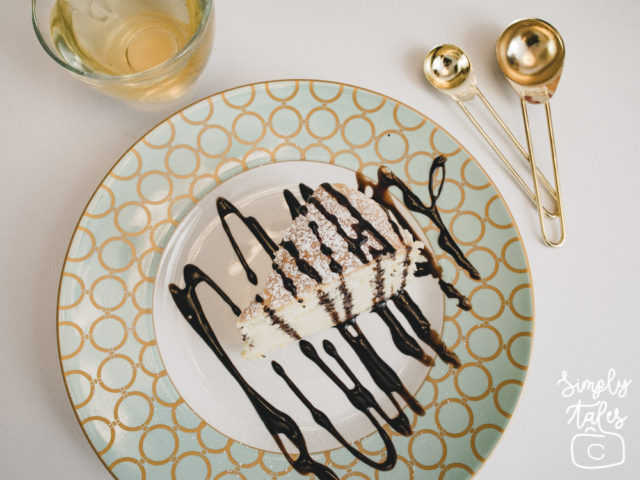 The recipe I followed was from Rasa Malaysia.
Ingredients:
140g/5 oz. fine granulated sugar
6 egg whites
6 egg yolks
1/4 teaspoon cream of tartar
50g/2 oz. unsalted butter
250g/9 oz. cream cheese
100 ml/3 fluid oz. fresh milk
1 tablespoon lemon juice
60g/2 oz. cake flour /superfine flour
20g/1 oz. cornflour (cornstarch)
1/4 teaspoon salt
Method:
1. Melt cream cheese, butter and milk over a double boiler. Cool the mixture. Fold in the flour, the cornflour, salt, egg yolks, lemon juice and mix well.
2. Make the meringue by whisking egg whites with cream of tartar until foamy. You can beat with a stand mixer or handheld mixer. Add in the sugar and whisk until soft peaks form. (Click on the link to see image of how the meringue should look.)
3. Take 1/3 meringue and fold into the cheese mixture, then fold in another 1/3 of meringue. After incorporated, pour the batter back to the remaining 1/3 meringue and fold. FOLD GENTLY.
4. Pour the mixture into a 8-inch round cake pan (lightly grease and line the bottom and sides of the pan with grease-proof baking paper or parchment paper).
5. Bake cheesecake in a water bath for 1 hours 10 minutes or until set and golden brown at 160 degrees C (325 degrees F).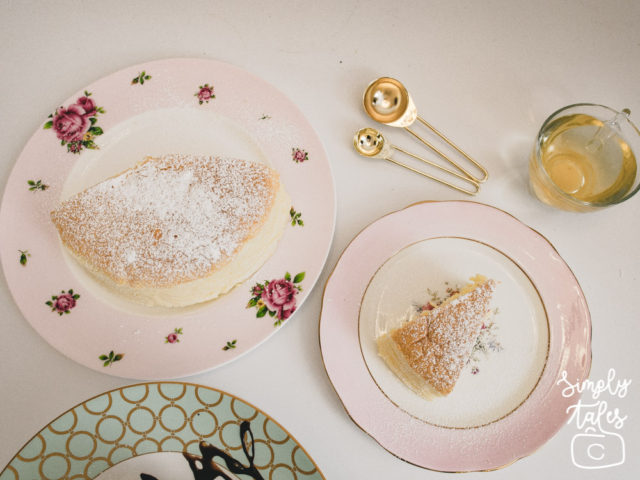 Enjoy the recipe ! Hope you like thee asian version of Cheesecake.
Let me know your thought…
Search this site
ETSY shop
Search Amazon
Click HERE
Credits
It is my intention to give 'credit' to whoever the picture belongs to, but Ooops does happen. If you find pictures that belong to you without 'noted' source, please let me know.