My husband is so into Sponge Bob.  I first not a fan of this cartoon, but after 2-3 episodes, I started to like it.  The song that stuck to my mind was "……aye aye captain…..
Just this week, my friend Grace posted these Pirate's party pictures on Facebook and she is fine with me posting the pictures here.  Thank you Grace.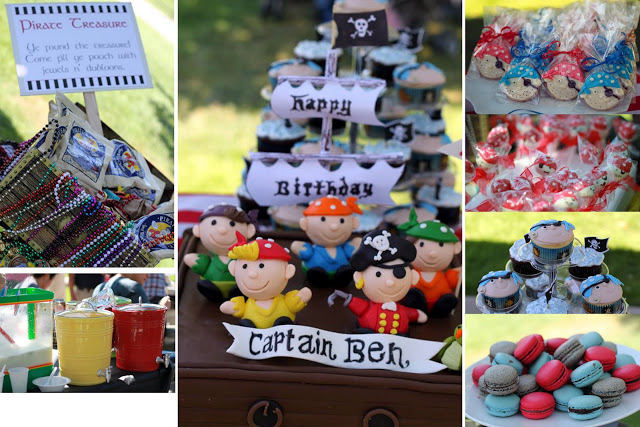 look at the details this party has from goodies treasure chest, pirate's cookies, cake-pops and cupcakes, and off course color coordianted macarons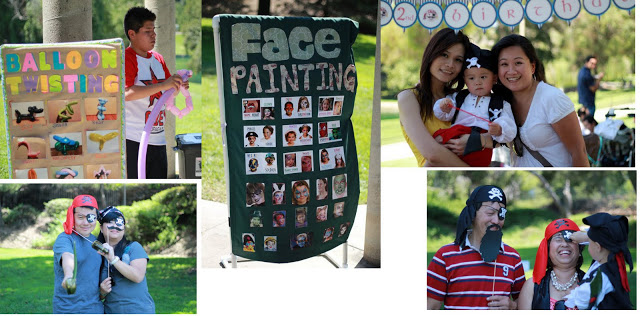 activities include balloon twisting, face paintings and costumes. What a cute birthday boy with pirate costume.  And next to him is Grace (the photographer) in white top.
I wanna plan for a Pirate's party now…..
Search this site
ETSY shop
Search Amazon
Click HERE
Credits
It is my intention to give 'credit' to whoever the picture belongs to, but Ooops does happen. If you find pictures that belong to you without 'noted' source, please let me know.