Last week on March 2 was Dr. Seuss's birthday.  Thousands of schools, libraries, and community centers across the country participate by bringing together kids and books.
Honestly, I don't know much about Dr. Seuss's book but I love the colorful characters: Cat in the hat, Thing one and Thing two, Lorax, Sam I am and many more.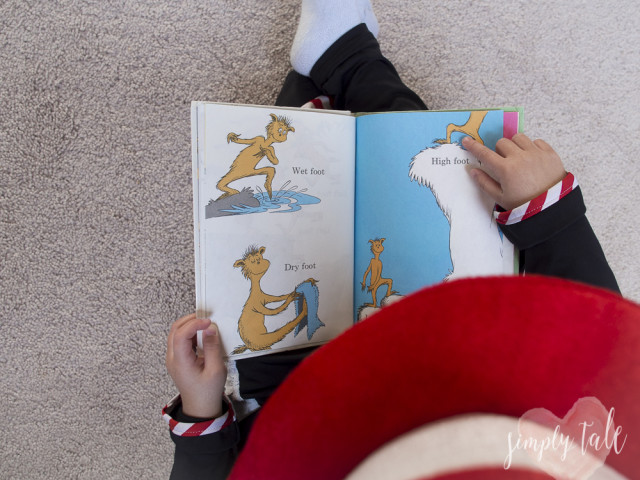 Since I didn't have time to make Thing 1 and Thing 2 costume, Savannah dressed up as Cat in The Hat again.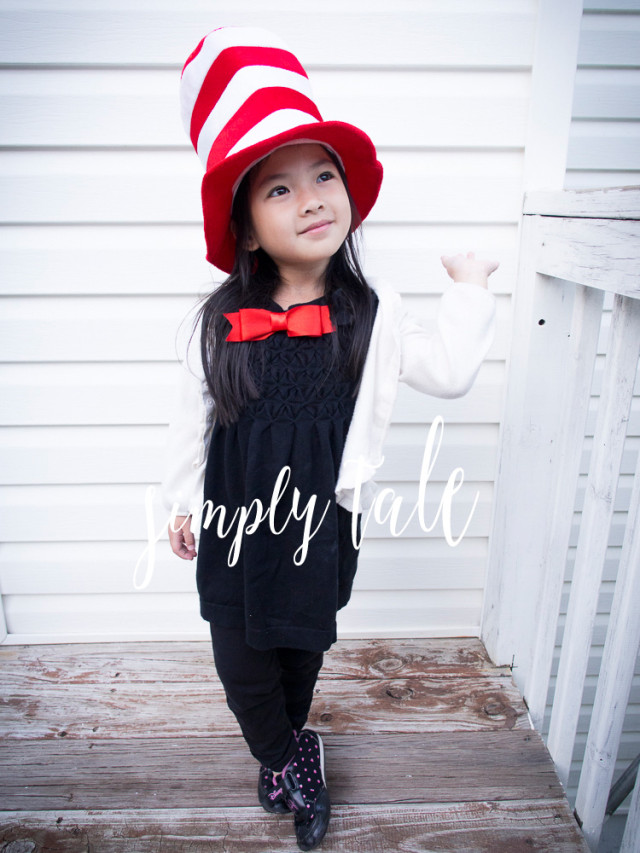 But this time, she wore her pirate's outfit.  I think it worked out just fine, don't you think?
This is the first Dr. Seuss' book we own.  It doesn't have story line, but it is perfect book to practice reading for kindergarten-er.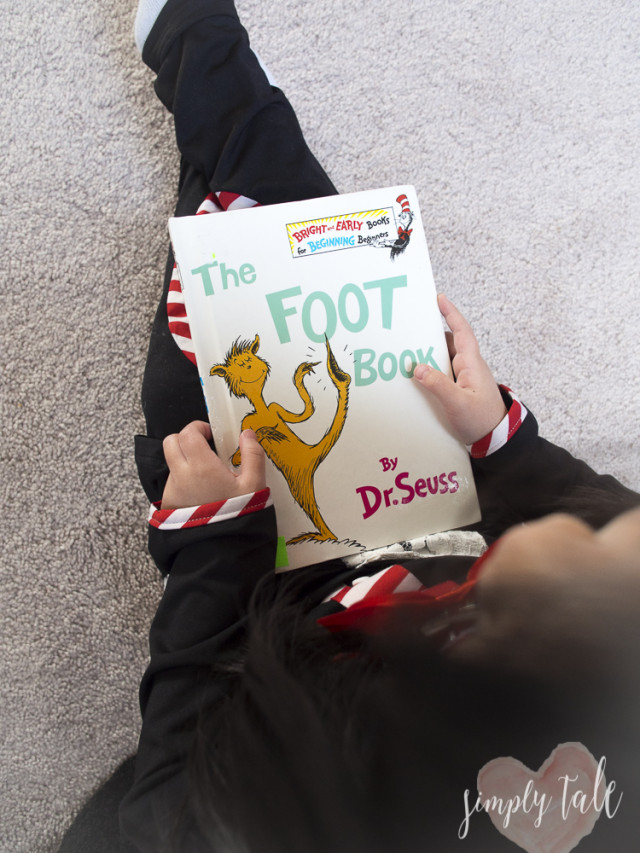 ♪♪ Happy Birthday Dr. Seuss ♪♪
Search this site
ETSY shop
Search Amazon
Click HERE
Credits
It is my intention to give 'credit' to whoever the picture belongs to, but Ooops does happen. If you find pictures that belong to you without 'noted' source, please let me know.