After two years or so, I finally able to scratch two items in my 'to-do' list.  One is to make one chart of all Wilton decorating bag tips and the other is to summarize all Wilton icings in one page.  I probably should do this earlier in favor of myself  🙂  I spent about 5-10 minutes each time researching for the proper decorating tips to use and the right icing for the job.  I am glad the chart is done.  I hope the chart will be beneficial to you.
Since it's hard to read and see the entire tips, here are the breakdown per tip kind.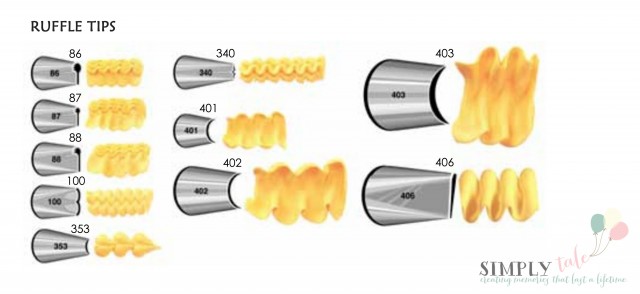 Search this site
ETSY shop
Search Amazon
Click HERE
Credits
It is my intention to give 'credit' to whoever the picture belongs to, but Ooops does happen. If you find pictures that belong to you without 'noted' source, please let me know.