When the first time google launched their google doc., I was in the mission to use it as my Wedding Planning software. I re-typed my client sheets etc with google doc. Just before I finished it, google came out with this 'Simplify Wedding Planning' site with a helpful templates perfect for simplifying your to-do list and leaving you more time to enjoy the excitement of being engaged.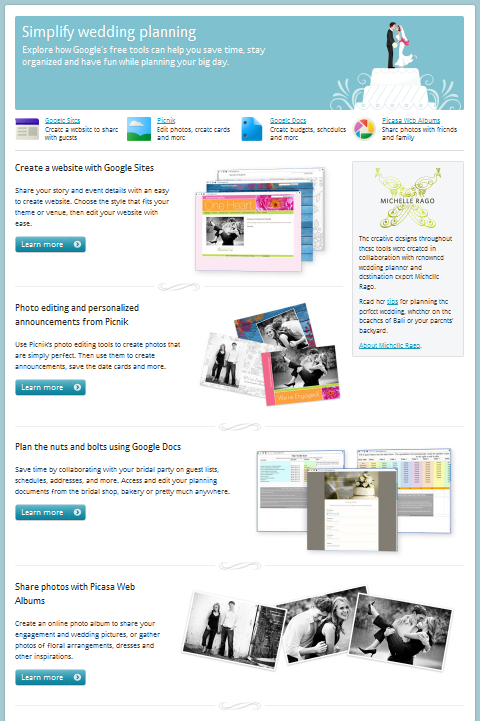 Google have carefully thought of everything from planning documents and budgets to wedding websites, even save-the-date card
I am gonna see if I can personalize it to match my style and start using it for my client, but til then, today is your lucky day. Worry Not, wedding planning made easy? It is possible and with Google, it's free, click HERE !
Search this site
ETSY shop
Search Amazon
Click HERE
Credits
It is my intention to give 'credit' to whoever the picture belongs to, but Ooops does happen. If you find pictures that belong to you without 'noted' source, please let me know.