My 3 years old daughter was watching You Tube video and all the sudden it changed to tutorial on How to make Gummy bear candy.  Off course mommy ruled the ipad and replayed the video 🙂  Couldn't believe it was so easy to make.
You'll need:
(1) 3 oz box of flavored gelatin.  Simple word: any flavor of Jell-O
(2) 1/4 oz packages of unflavored gelatin.  If you like chewier gummy, add another packet of unflavored gelatin.
1/3 cup water
candy molds
Directions:
Place 1/3 cup of water in small sauce pan.
Sprinkle Jell-O and unflavored gelatin over the water.
Let sit for about 5-10 minutes.
Place sauce pan over medium heat and stir until gelatin is dissolved, about 2-5 minutes.
When mixture is liquid and all gelatin has dissolved, remove from heat.
Let cool a minute and then pour into a container that is easy to pour from.
Fill molds. No need to oil the molds!
Allow to cool completely, about 20 minutes. They may be placed in a refrigerator for about 10 minutes.
Once cool, the backs can be lightly dusted with corn starch, if desired.
Peel the gummy candy out of the molds.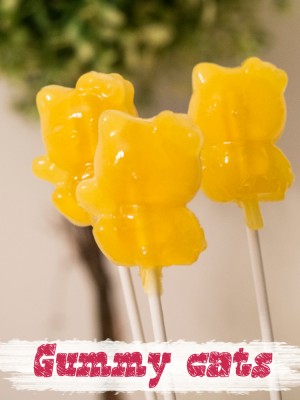 Have you seen the commercial of The World Largest Gummy Bear?  Now you can easily beat the record, can't you?.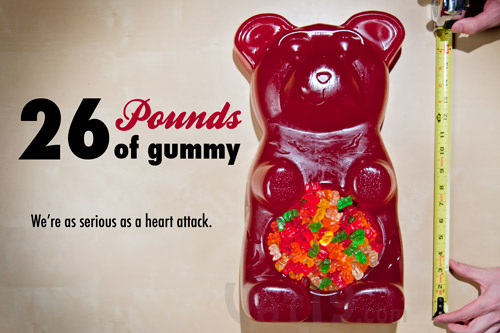 I found a recipe for adult who still loves Gummy Bears: Gummy Boozesicle aka popsicle with booze.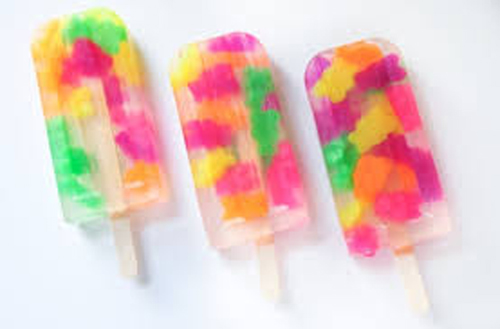 Read Full Post
Search this site
ETSY shop
Search Amazon
Click HERE
Credits
It is my intention to give 'credit' to whoever the picture belongs to, but Ooops does happen. If you find pictures that belong to you without 'noted' source, please let me know.