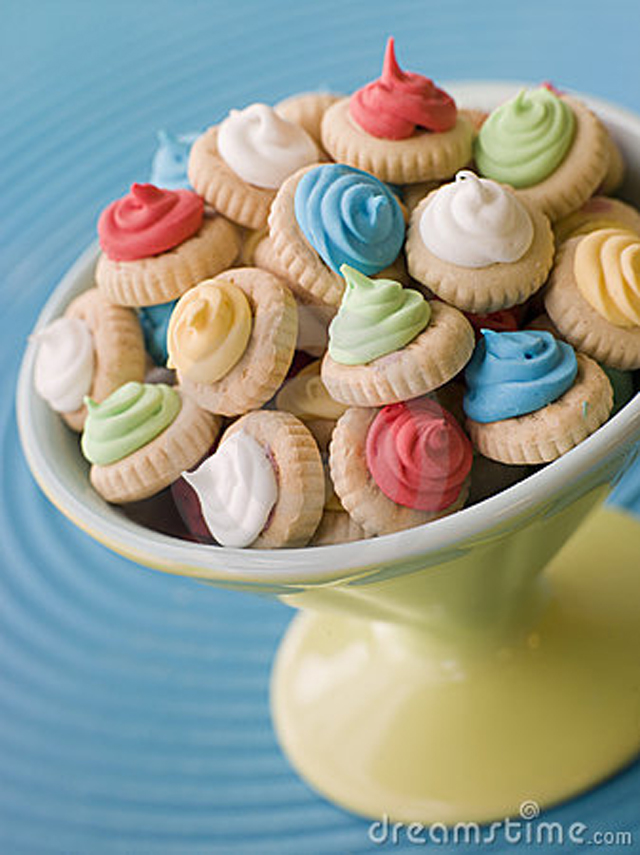 These cute little cookies are my childhood favorite and are called Ice Gems Cookies.  They were attractive and colorful that little kids couldn't resist.   I munched off the colorful sugar icings 🙂 only and left the cookies in the jar; and now my daughter does the same thing.  I don't think it's inheritance but what kids don't like sweet?
When you go to the (older) market/store, you see something like this…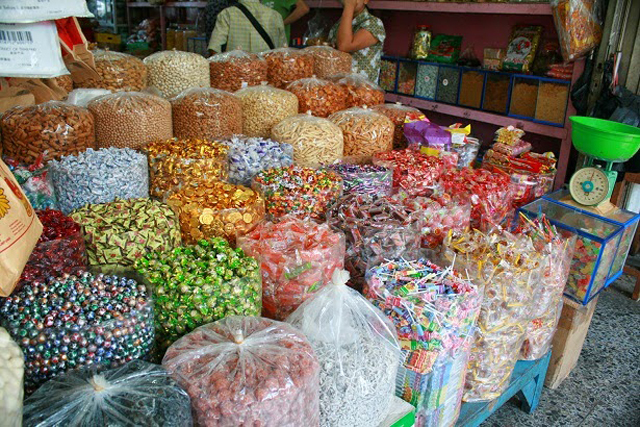 Large quantity of snacks and candies…  Ice gems cookie is no exception.  You just point what you want and how many kilograms or ounces you want.
Among attractive and colorful packaging cookies and candies nowadays, I predict, Ice Gem cookie will come to extinction soon.   On my last trip to Indonesia last year, I was lucky to find Ice Gem cookies , not every snack vendors carried it anymore.  It surely won't be missed by the young kids, but it will be by my generation 🙂
Anyway, I determined to preserve the Ice Gems recipe.  Thanks to Dreamers Loft who posted the recipe on her blog.
Here is the sneak peak of the cookie ingredients:
Cookie base
200g plain flour
1/8 tsp fine salt
100g unsalted butter, cubed, cold
80g caster sugar (original 100g)
1 whole egg (weighs 60g with shell)
1/2 Tbsp golden syrup
Royal icing for the Gem
290g icing sugar, sifted (original 300g)
2 tbsp meringue powder
4 tbsp warm water
For the complete steps, click the image below
Read Full Post
I also found You Tube Tutorial to make the Ice Gems.
Now that you know the name of this cookie, you can Google it to get different recipes and adopt which ever recipe you like best.  Please share the recipe with us too 🙂
These cookies are perfect addition to any party.   I can think of these Ice Gems in a Pirate party, Tea party and even Glam and Blitz party.
You can prepare them ahead of time and make the Gems color to match your theme.  How fun !!
::Images::
Google search and DreamsTime
Search this site
ETSY shop
Search Amazon
Click HERE
Credits
It is my intention to give 'credit' to whoever the picture belongs to, but Ooops does happen. If you find pictures that belong to you without 'noted' source, please let me know.