I heard about Marie Kondo a long time ago… before Youtube was popular, or maybe before Youtube existed.
I was reminded of her again by my neighbor and by my friend who was about travelling.  She said she was able to fit her and her husband clothes in one suitcase after using Konmari folding method.   Out of curiosity, I search Marie Kondo on Youtube.
I decided to put the methods into practice.  I printed out cheat sheets from Juju Sprinkles and placed them in my closets and laundry room.  Visit her website to get complete set of folding methods.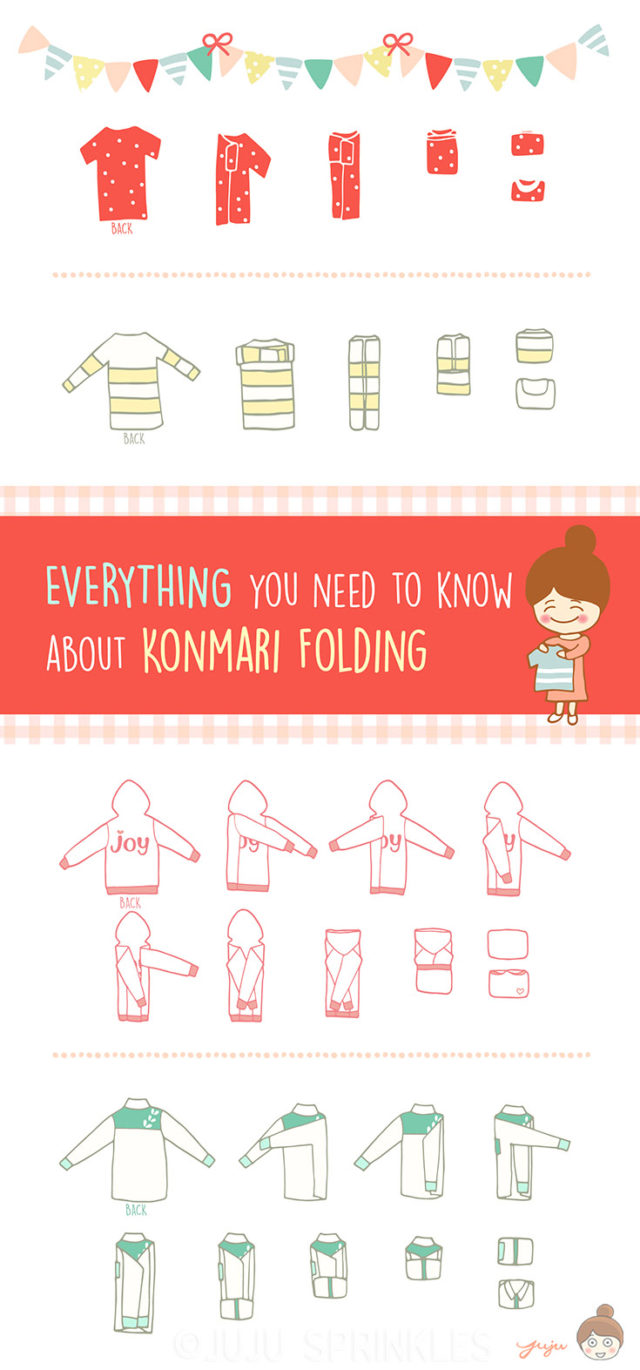 Although I don't follow Konmari methods 100% maybe 90% :), I feel I am more productive and quicker at folding clothes.
I love having a system for my unpredictable life.  A system puts my life back in order.  My laundry room has never been tidy.  I feel embarrassed and hopeless.  Since I hate folding clothes, I let them pile up everywhere.  I left them in the dryer until the next laundry day.  The root of my laziness and procrastination is I don't know how to fold  clothes 🙁  M y way of folding clothes are driven by my mood that day.  Then, things don't look as pretty as I want.  When I am about to go out, I struggle finding my clothes.  Therefore, I use the same clothes over and over again.  And I keep buying and buying again.
If you feel the same way I do, give Konmari method a try.  Let's do it together and support each other.
Thanks for reading !
Search this site
ETSY shop
Search Amazon
Click HERE
Credits
It is my intention to give 'credit' to whoever the picture belongs to, but Ooops does happen. If you find pictures that belong to you without 'noted' source, please let me know.