I was sunk and drown more into the Very Hungry Caterpillar world. Thanks to Pinterest, I don't have to print out and bookmark every inspirations I found. Check out my Pinterest to see other theme inspirations. In the meantime, here are FREE Hungry Caterpillar Crochet pattern I found. Have fun with them and kindly share your creations with me.
FREE Hungry Caterpillar crochet pattern, click here
Can't help not to show you what other crocheters and knitters are selling.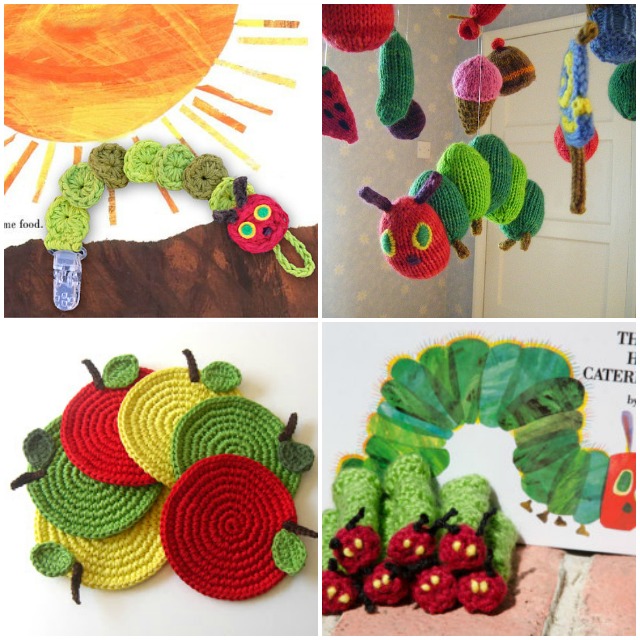 Source: Pacifier holder | Mobile | Coaster | Finger puppet
Search this site
ETSY shop
Search Amazon
Click HERE
Credits
It is my intention to give 'credit' to whoever the picture belongs to, but Ooops does happen. If you find pictures that belong to you without 'noted' source, please let me know.