When I think of Halloween, I am thinking kids, fun, scary or cute costumes, decorations and off course yummy treats.  I would take one if they are not displayed in container with battery operated hand.  You know what I am talking about?
This year, I am not carving a pumpkin, so I make pumpkin cake-pops instead.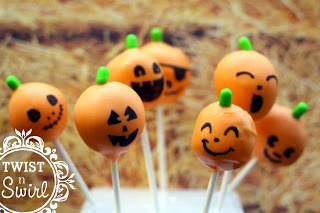 cute Halloween faces
Since I had some leftover candy coating, I made some animal character cake-pops.
Luckily, I had hay print scrapbook paper.  It  was a perfect background for my creations.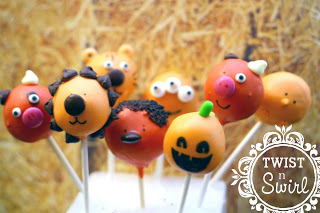 Then, I decided to show them at local shops if I can put a product display in their stores.  I got 100% positive responses, Yayy.
This week, some of you will see my display…life.
Search this site
ETSY shop
Search Amazon
Click HERE
Credits
It is my intention to give 'credit' to whoever the picture belongs to, but Ooops does happen. If you find pictures that belong to you without 'noted' source, please let me know.