This is how groom and groomsmen expresses themselves at the weddings….  I love the originality and the thought put in the boutonnieres.
Here are fun and unique buttonhole ideas for your viewing pleasure.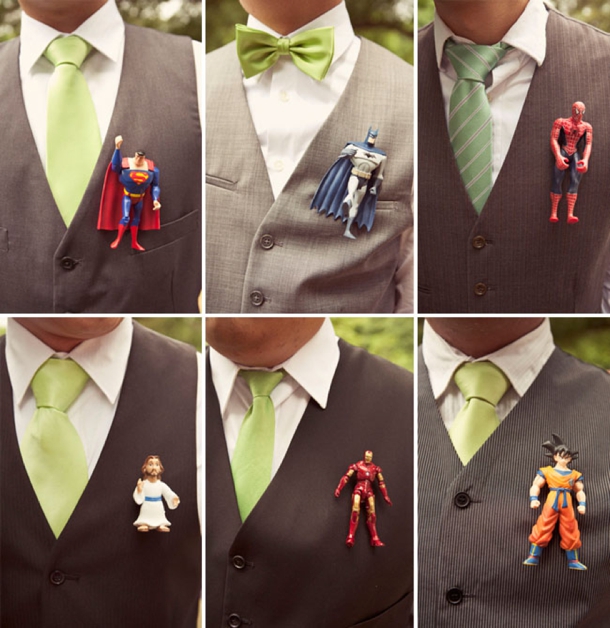 Read Full Post
 So what do you think?
Groom, what boutonniere are you wearing at your wedding?
Perhaps, a torn paper from your first love letter?
Search this site
ETSY shop
Search Amazon
Click HERE
Credits
It is my intention to give 'credit' to whoever the picture belongs to, but Ooops does happen. If you find pictures that belong to you without 'noted' source, please let me know.