A good design doesn't have to be expensive. I am so happy to hear that 🙂 I have visited many model homes in the past and now it's time to apply what I see. But budget seems to be the problem but having a small budget forces you to be creative. Don't you agree?
Many websites show good DIY and makeover stuff from thrift store, even whatever you can find around the house. I am back on my feet. As long I have my power drill and some screws, I am at work. My husband is probably laughing about it. It seems whatever I installed slanted by a degree or two.
My first visit for shopping and inspiration was Hobby Lobby. I just love their stuff. I saw some cabinet knobs that I am in love; some were modern and some were vintage. Just to get my feet in the water, I bought three knobs: my husband and my initial, and a silver teddy bear for my daughter.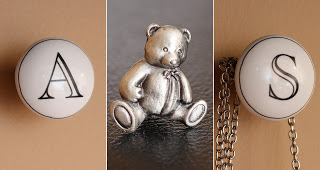 They were about $ 1.50 each
I used these knobs for hangers. The initials were easy to install. I just used drywall anchor and screw the knob in. The teddy bear is originally a cabinet knob so it has a female adapter on the back, instead of a screw coming out. I need to cut the flat end of the screw. Once all three knobs are installed, I will hang personalized tote and a push pin boards. Yes, I am making my own pushpin board. I found an old picture frame at the thrift store and still need to paint it black.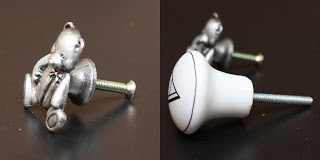 see the different end screw I am talking about? flat end vs. open end screw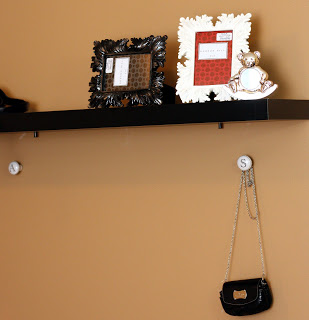 still need a pushpin board between the two knobs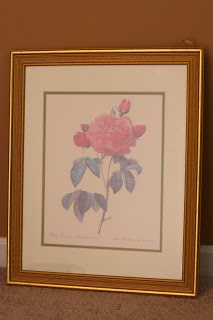 gold picture frame ready for make-over
Thanks for stopping by! Hope you'll come back for part 2: DIY decorating your house creatively.
Search this site
ETSY shop
Search Amazon
Click HERE
Credits
It is my intention to give 'credit' to whoever the picture belongs to, but Ooops does happen. If you find pictures that belong to you without 'noted' source, please let me know.