It's not too late to try this recipe.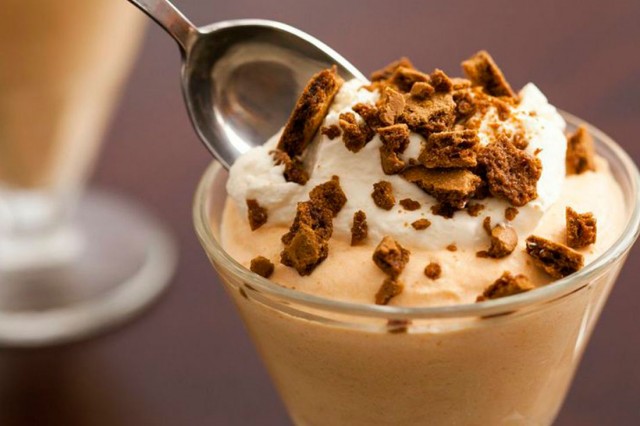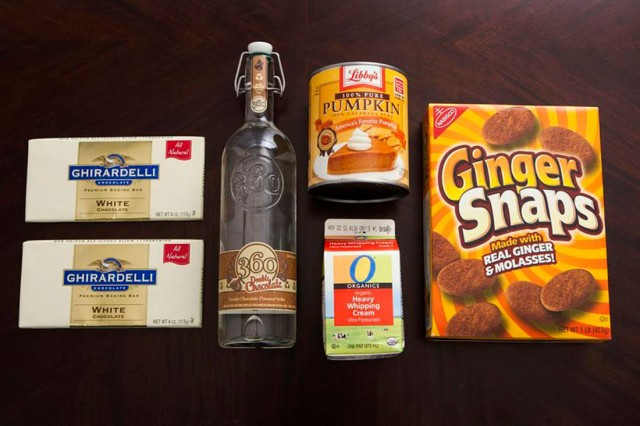 Ingredients:
– 8 ounces white chocolate
– 1 cup pumpkin puree
– 2 cups whipping cream
– 3 tablespoons chocolate vodka
– 10-12 gingersnap cookies, crushed
Instructions:
1. Break the chocolate into small pieces and place in a microwave-safe bowl. Add ¼ cup water. Microwave for 1 minute. Stir. Continue to microwave in 30-second intervals until completely melted.
2. Place the bowl in an ice bath. Using an electric mixer, beat the chocolate for 5-8 minutes until it begins to thicken.
3. Pour 1 cup whipping cream into a separate bowl. Beat with an electric mixer for 2-3 minutes, or until soft peaks form. Add 1 cup pumpkin puree. Whisk to combine. Whisk the pumpkin puree into the chocolate mixture and set aside.
4. Beat the remaining 1 cup whipped cream in a separate bowl. Add 3 tablespoons chocolate vodka. Feel free to leave out the vodka if you prefer your whipped cream booze-free. Continue to mix until soft peaks form.
5. To assemble, spoon the pumpkin mousse into a dish. Top with whipped cream. Sprinkle gingersnap cookies on top. Enjoy!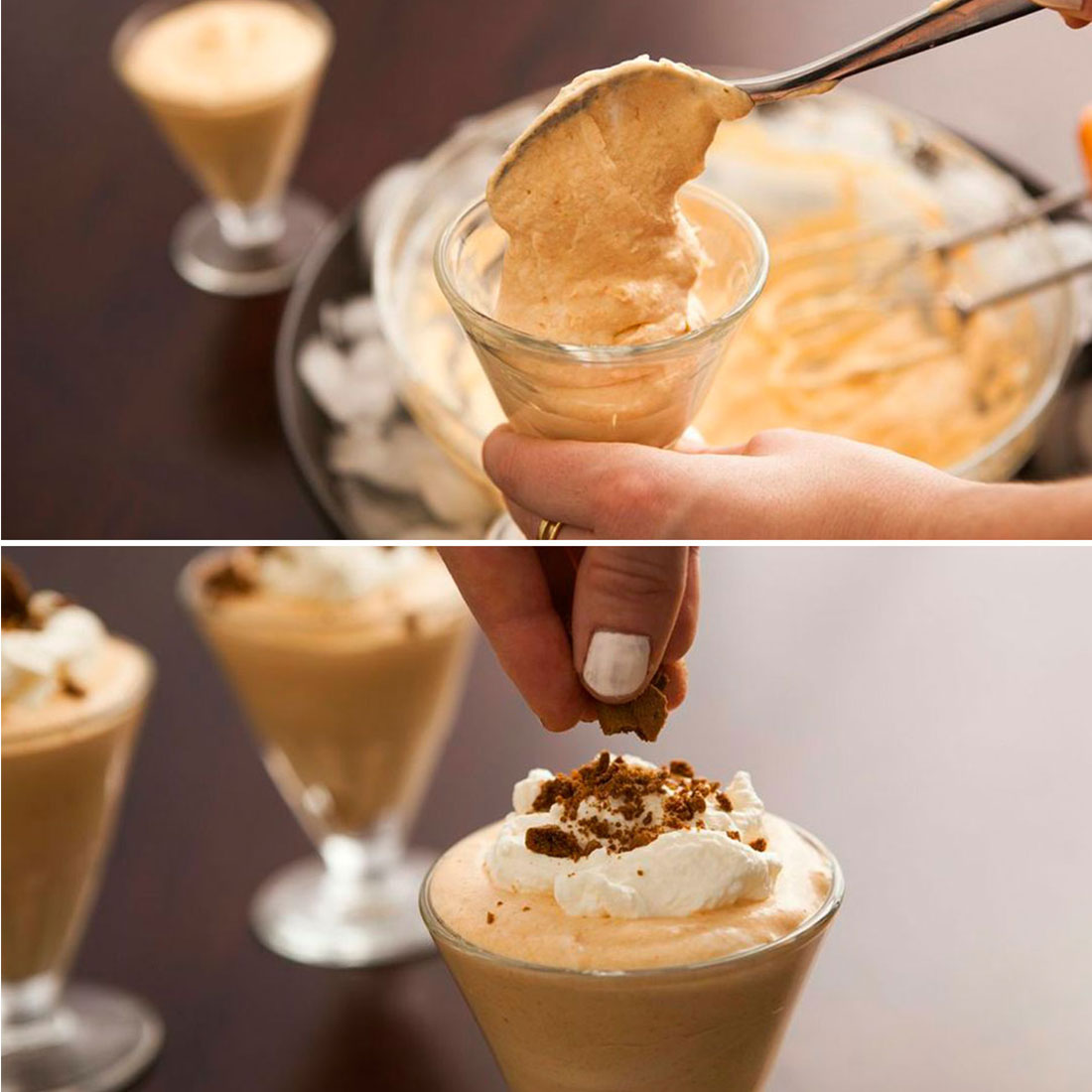 Read Full Post
Search this site
ETSY shop
Search Amazon
Click HERE
Credits
It is my intention to give 'credit' to whoever the picture belongs to, but Ooops does happen. If you find pictures that belong to you without 'noted' source, please let me know.