I didn't plan for Savannah's birhday.  But as the day was getting closer, I got the hint that she wanted a party.  Her definition of a party is very simple.  Some kids coming over, food, cake and games.
After thinking, debating and more thinking, I convinced myself to do it.
I blogged about Hosting a unicorn party awhile ago.  So I chose to make real my inspirations.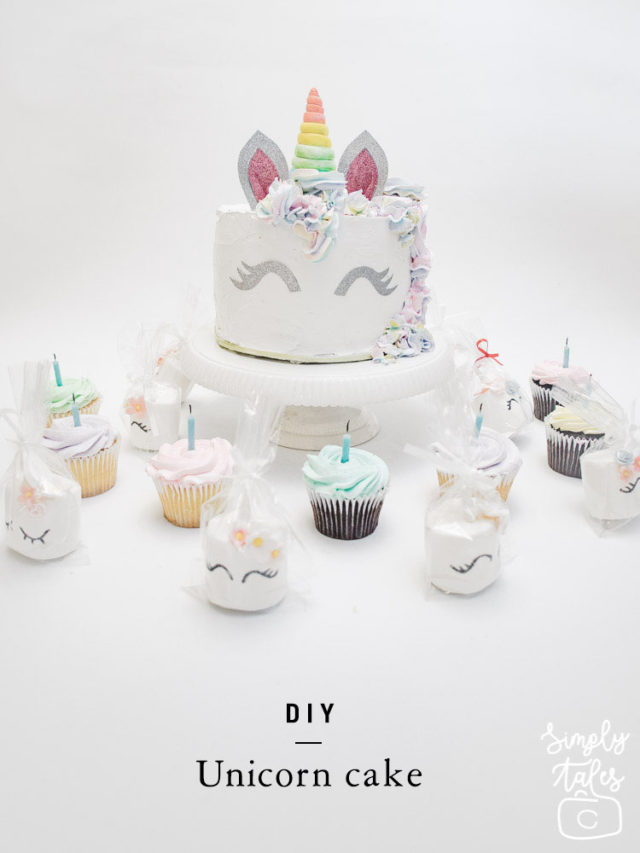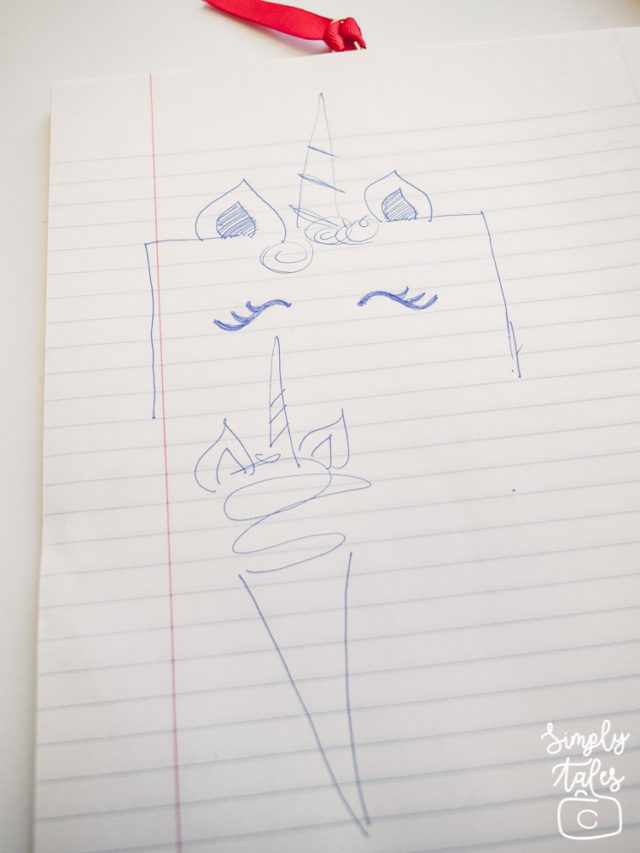 I started by baking the vanilla and chocolate cakes from scratch using 9″ pan.  While waiting for the cakes, I made the Unicorn's ears and eyes using glitter sheet from Hobby Lobby.   The horn is made with ice cream cone and fondant.  If you don't have ice cream cone, you can make your own cone using cardstock paper.  If you don't have fondant, you can use ice cream cone as horn.  Leave the color as is or spray it with Wilton Color mist food spray to get the metallic finish.  The trend nowadays is gold.  Or, you can cover the cone with edible glitter / sugar.
Since Savannah is all about the rainbow, I colored the horn rainbow using Wilton food coloring gel dissolved in a little bit of water.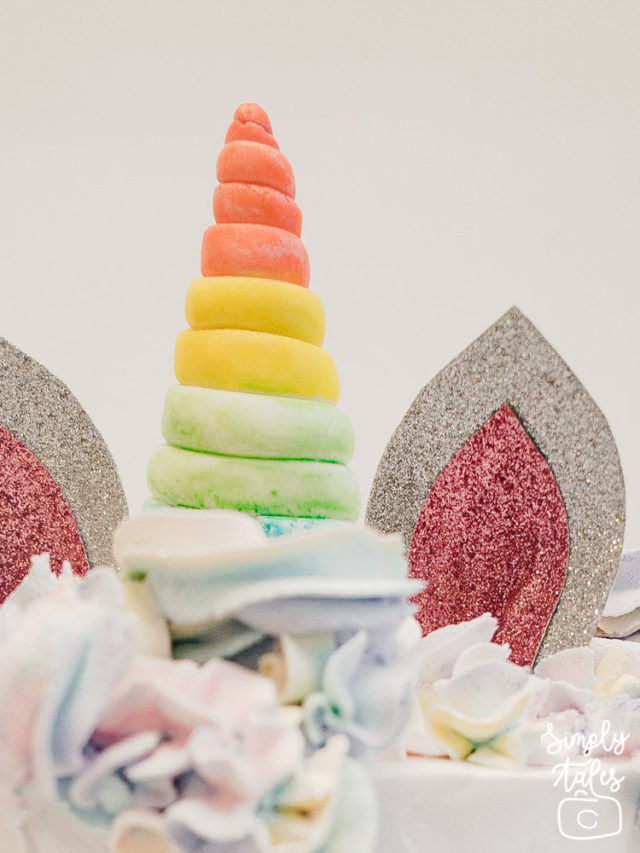 By then the cakes were done and already cool.  I whipped the icings, stacked the cake with icings in between followed by a quick crumb coat.  After crumb coat, I chilled the cake in the refrigerator.  I just found out that Wilton has crumb coat sealer spray.   I must try it next time since I always lack of space in my refrigerator.   Once the icing is hardened, I continued frosting the cake on a turntable using an offset spatulla to create smooth finish.  Well, mine was not as smooth as I wanted but it's OK 🙂
Next step was placing the horn, ears and eyes.  Then the fun part began…
Decorating the cake with pastel rainbow icings using 1M icing tip.  I did the rosette swirls for the mane and filled in the empty spaces with stars (still using 1M tip).
Making rainbow icings:
1. Separate the icings into 5 bowls.
2. Tint the icings with food coloring.  Mine are yellow, pink, purple and teal.
3. Mix well and place them into 5 different piping bags.  Trim off the tip.
4. Prepare a new piping bag with icing tip placed inside.  Squeeze each color vertically into the new piping bag until it fills up the bag.
5. Squeeze out the icings into a plate until you get a good mixture of rainbow.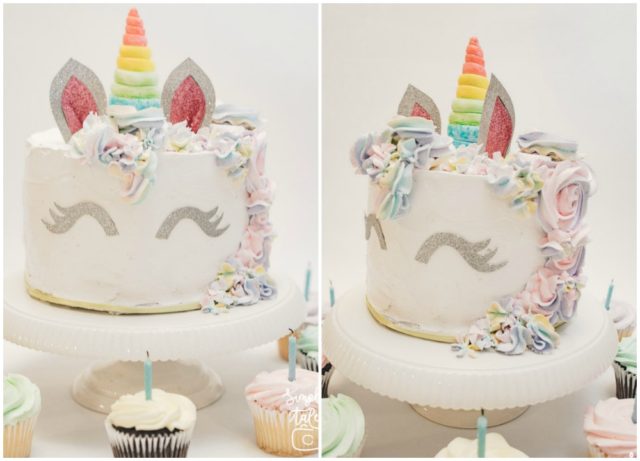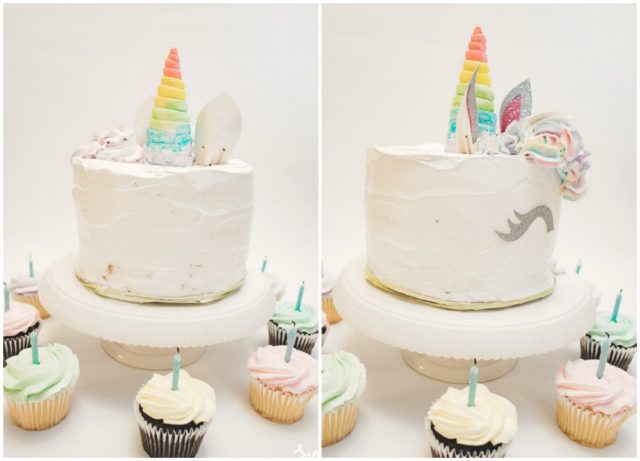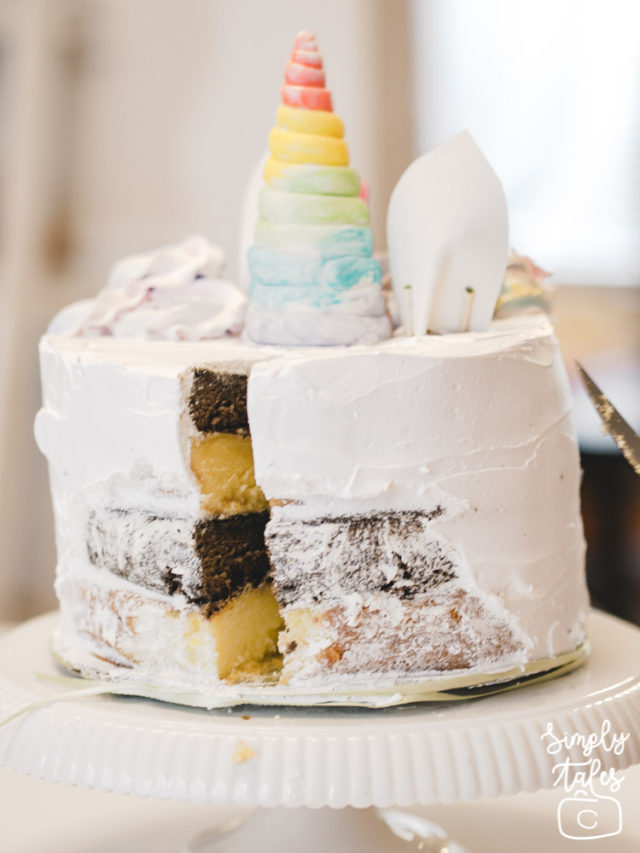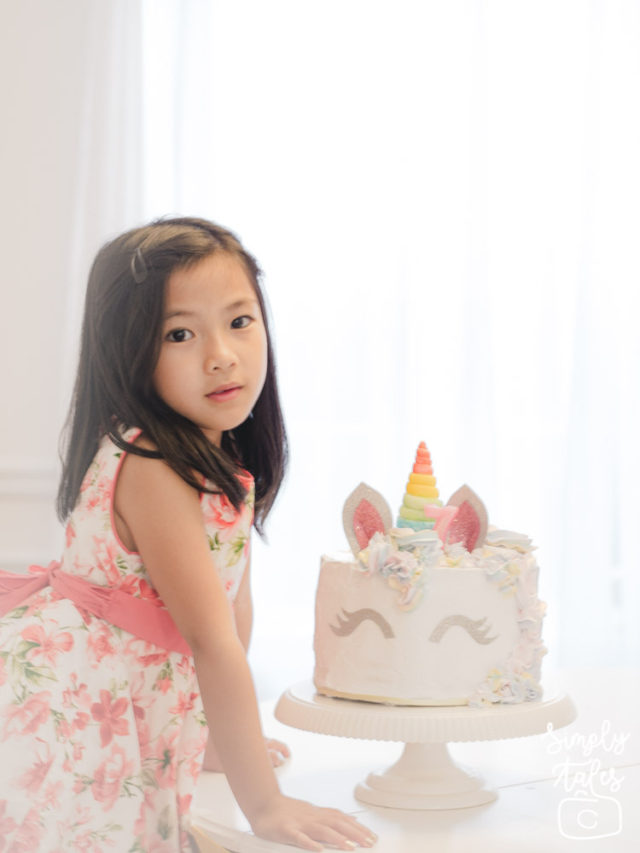 It's not that hard to make a Unicorn cake, is it?
 Are you planning to make a Unicorn cake for someone special?
Here are the ingredients for minimalist Unicorn cake:
1.  A cake with plain frosting.  Go to your local bakery inside a grocery store and request a plain cake with frosting.
2. Ice cream cone
3. Glitter/non-glitter paper to make ears and eyes
4. Flowers in lieu of icing to crate the Unicorn mane.  You can use curly ribbon bow to create the mane too.
Thank you for reading !
Search this site
ETSY shop
Search Amazon
Click HERE
Credits
It is my intention to give 'credit' to whoever the picture belongs to, but Ooops does happen. If you find pictures that belong to you without 'noted' source, please let me know.