Happy Thursday !
Last weekend I decided to make egg noodles from scratch.  I bought the manual pasta roller last year but had no courage to make the noodle myself.   I have done it with my friends and I know it's easy but somehow I just couldn't convinced myself to do it alone.
My family loves noodles.  We have our favorite egg noodle brand from Southern California.  It is in refrigerated section at asian grocery.  The price is  inexpensive: $3 per bag.  It's a good deal than making the noodle your self.
One day, I thawed the noodles and boiled it in water.  To my surprise, the water smelled like ammonia.  Similar smell to hair perm at the salon.
Can you believe it ?  Whatever the factory put in the noodles, I don't want to put it in my body.  How about you?
Anyway, How do you make your own noodle or pasta?  It's not hard at all.  You can use ingredients you already have in your house without adding any chemical.
Here is the recipe and step by step instructions.
Egg Noodels
Ingredients
250

gr

all purpose flour

35

gr

tapioca starch

2

eggs

beaten

1

teaspoon

salt

1

teaspoon

chicken broth seasoning / powder

3

tablespoon

garlic oil / vegetable oil

40

ml

water
Instructions
In a mixer with c-dough hook, combine all purpose flour, tapioca starch, oil and eggs. Turn on mixer, low speed.

Add salt and chicken broth.

Add water as necessary. Dough should not be sticky to touch, or else add a little bit of flour.

Cover dough with plastic and leave it for 20 minutes. (You can omit this step)

Divide the dough into small pieces (approx. 6). Flatten by hand into a thick dish. Feed it through the noodle | pasta roller set at the thickest setting (#7). Repeat once or twice.

Begin changing the settings on your roller to roll the noodle thinner and thinner until you reach desired thinnes.

Sprinkle noodle sheet with flour or tapioca flour as necessary.

Switch from the roller to the noodle cutter and run the noodle sheet through the cutter. Toss the noodles with a little flour to keep them from sticking and gather them into a loose basket. Set this basket on the floured baking sheet and cover with a towel while you finish rolling and cutting the rest of the dough.

To cook the noodle immediately, bring a large pot of water to a boil and cook until soft, 4-5 minutes.


To freeze, wrap each basket shape noodles with plastic wraps and freeze for up to three months. Frozen noodles may need an extra minute or two to cook.
Step 5:  Begin rolling out the dough to desired thickness.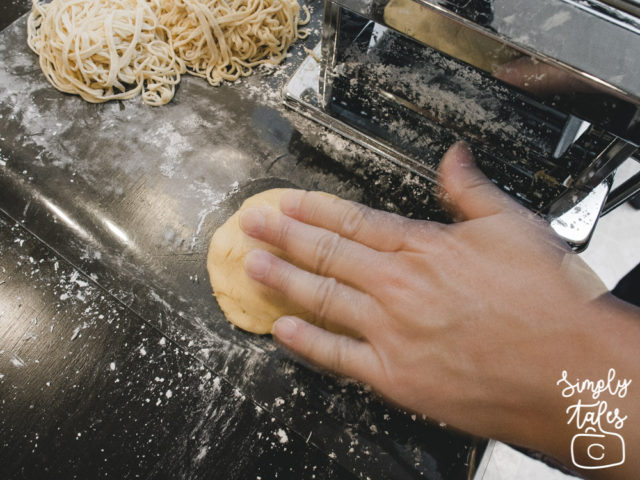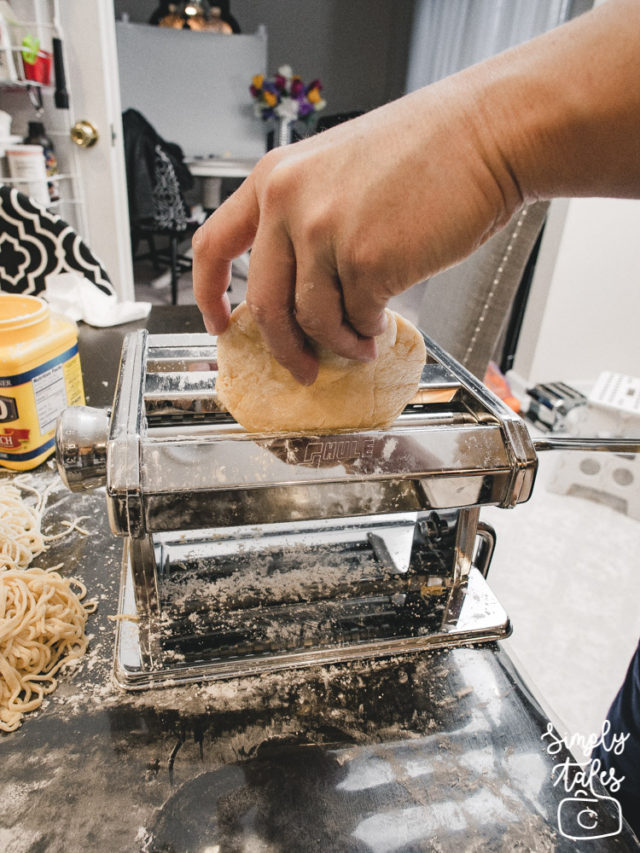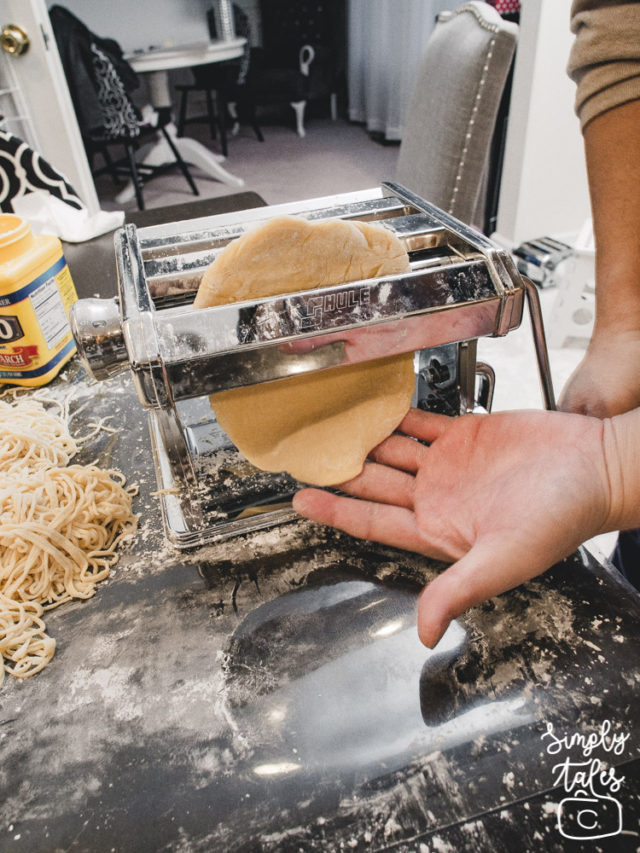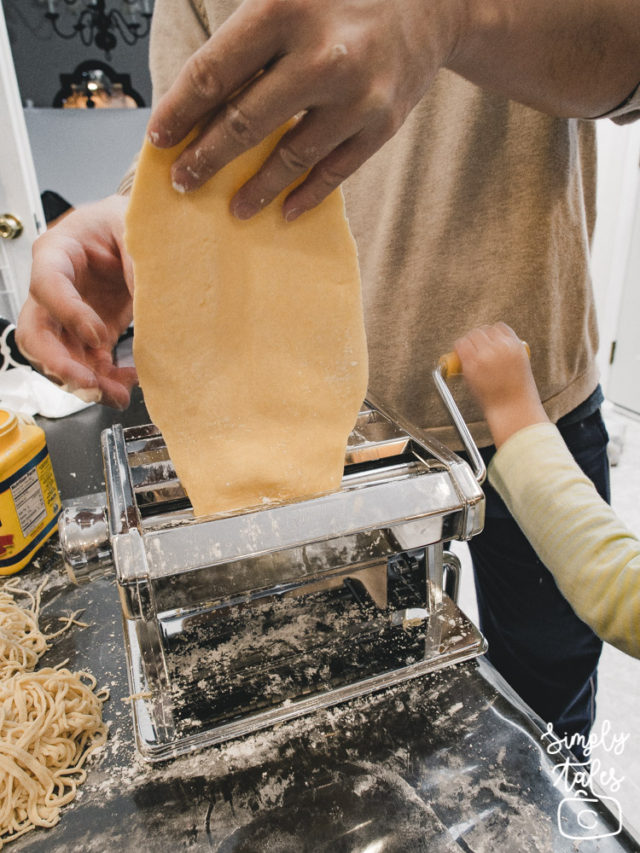 Once you reach the desired noodle thickness, pour generous amount of flour / corn starch / tapioca starch onto the noodle sheet.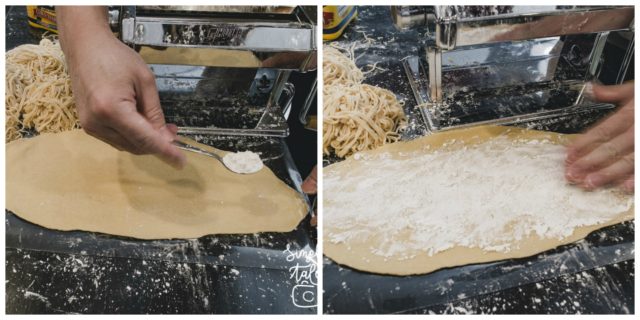 Step 6: Cut the noodle sheet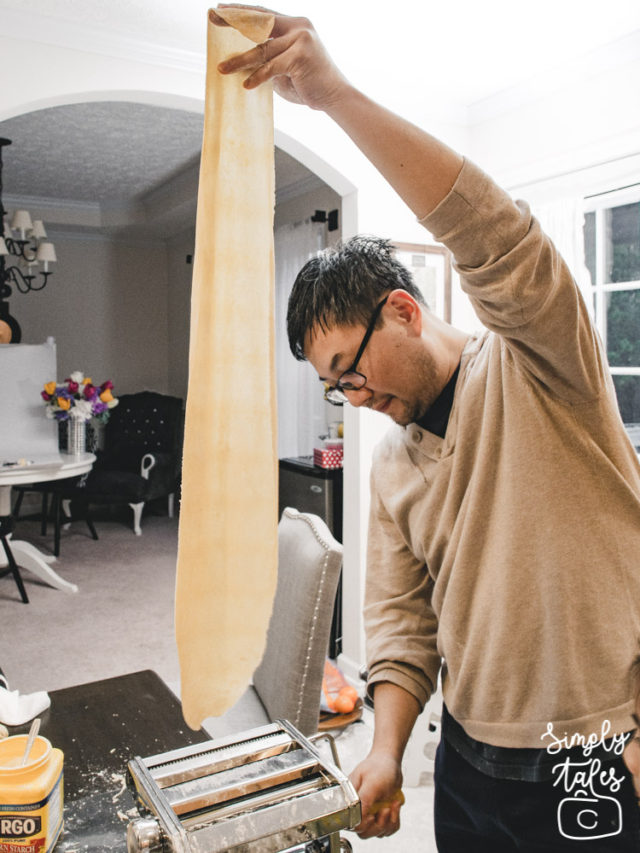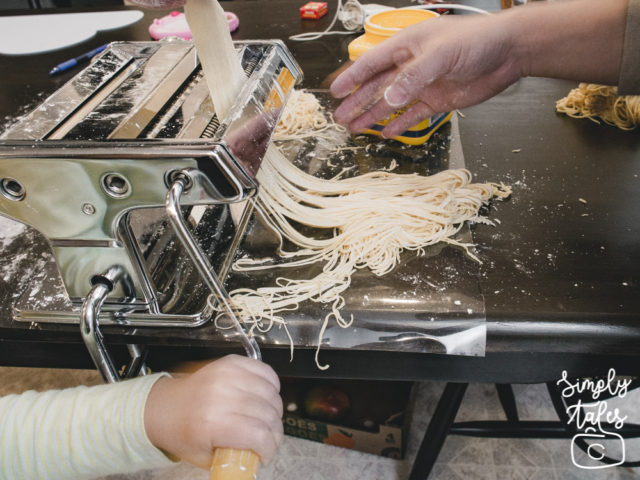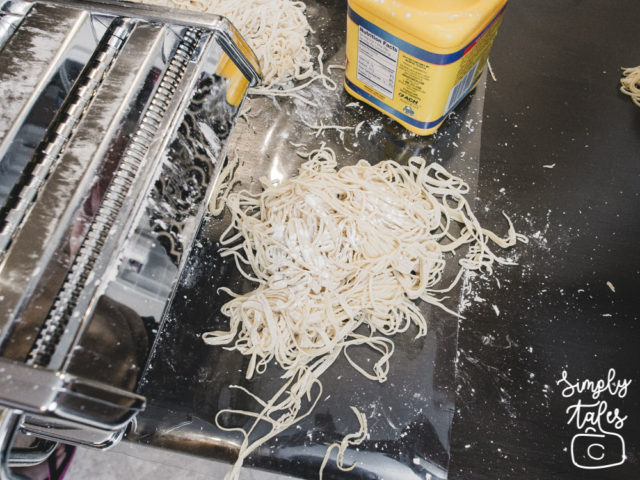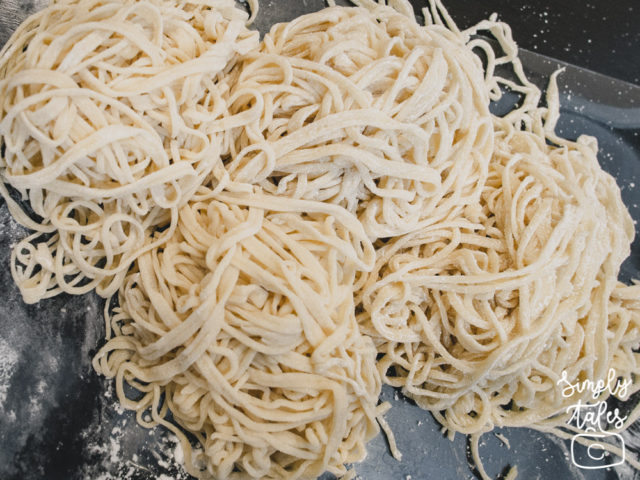 Left: egg noodles without yellow food coloring.  Middle: Spinach noodles.  Make this by substituting water with spinach juice.  Add spinach dregs into the dough mixture if you like stronger vegetable taste.  Right: egg noodles with additional yellow food coloring.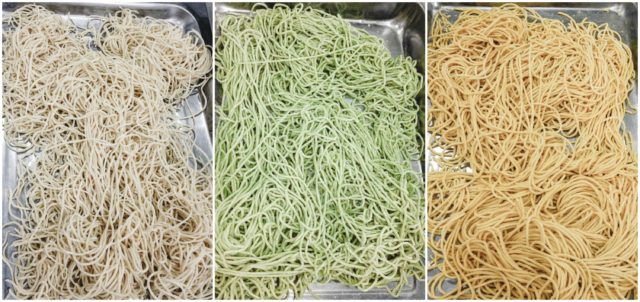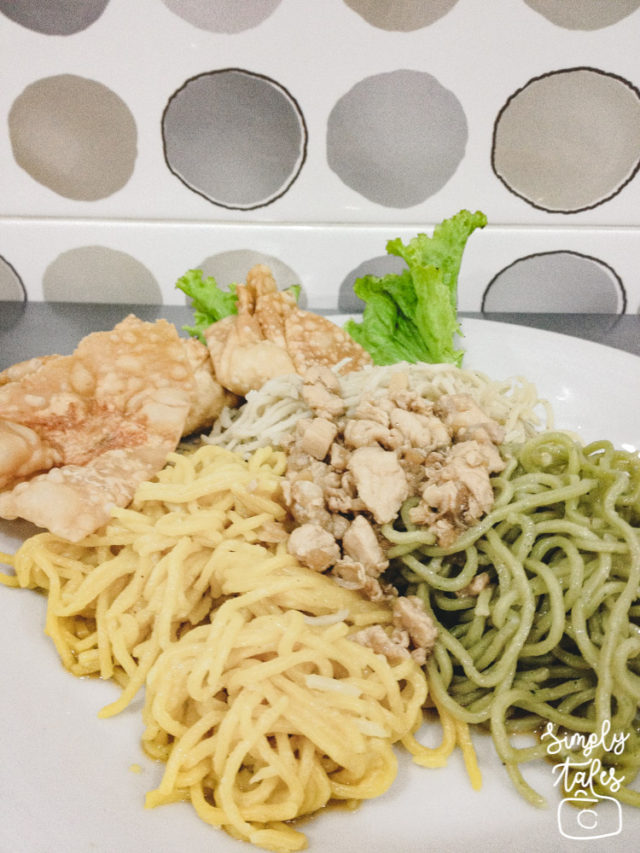 Making noodles from scratch is not complicated at all.   I see it as a family time.  I love to involve my daughter in the kitchen and to teach her how to make stuff from scratch.   Just to stimulate her brain and creativity.
Thanks for reading !
Search this site
ETSY shop
Search Amazon
Click HERE
Credits
It is my intention to give 'credit' to whoever the picture belongs to, but Ooops does happen. If you find pictures that belong to you without 'noted' source, please let me know.