Since I post about Japanese Bento earlier, I thought it's a good timing to introduce Indonesian Tumpeng, the upscale version of bento.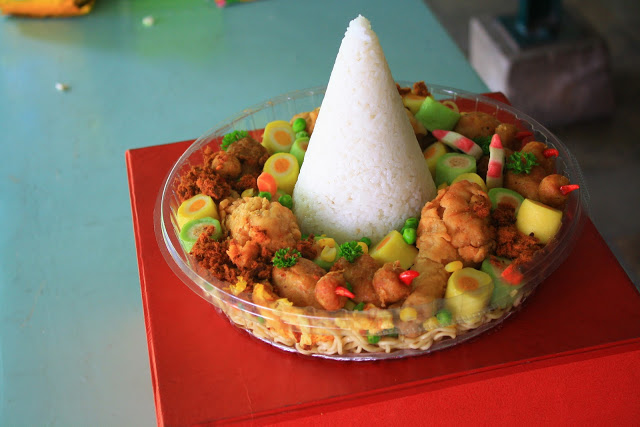 Tumpeng is originated from Indonesia. .  The typical 'Tumpeng' has a cone shaped rice, surrounded by dishes, such as fried chickens, potato balls and scrambled eggs. Tumpeng is like a birthday cake in the western culture.  It is served in any celebration, from a grand opening of a store, birthday, baby's birth or just appreciating of  God's blessings.
See how others make their Tumpeng.


Colorful Tumpeng from Yoshiko.  She also makes amazing fondant cakes.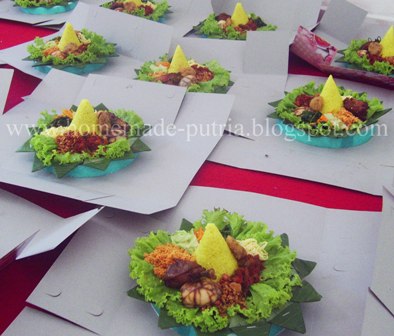 Mini tumpeng in a box.  Source, click here.
 After looking at these pictures, I am hungry now. Gotta go.
Search this site
ETSY shop
Search Amazon
Click HERE
Credits
It is my intention to give 'credit' to whoever the picture belongs to, but Ooops does happen. If you find pictures that belong to you without 'noted' source, please let me know.