While making the Fruit pie in my previous blog, I got an order of Birthday Cake/Pudding.  Pudding for Indonesian is like a Jello. A firmer version of Jello.  An hour later, I got another phone call, she wanted all pudding, no cake.  She prefered a chocolate pudding.  Perfect I said.
My favorite to make Pudding cake consists of chocolate cake, sponge like pudding and mocha pudding on top.   Now that I have to make chocolate pudding and make it looks special…hmmm what a challenge.  I decided to make a Black Forest Pudding.  Chocolate pudding on the bottom, kirsch pudding with black cherry, sponge like pudding with rum and topped with dark chocolate pudding, Yummy my daughter said.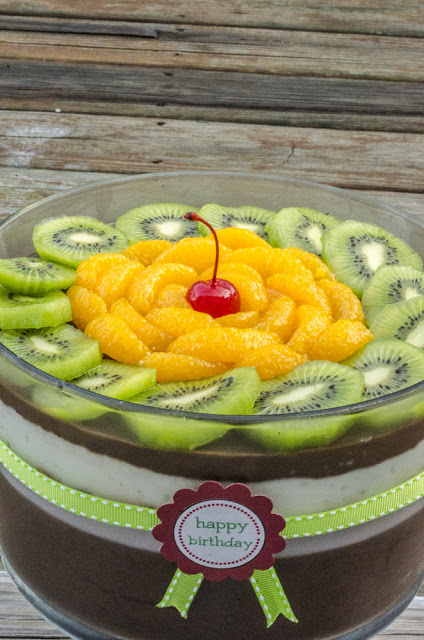 I decorated the top with the left over fruit from the Fruit pie.  I also made a thinner version of the custard filling to accompany the pudding.  Since I am extra generous 🙂 I open a can of Lychee and packaged it in a cup for the Birthday Girl.
Search this site
ETSY shop
Search Amazon
Click HERE
Credits
It is my intention to give 'credit' to whoever the picture belongs to, but Ooops does happen. If you find pictures that belong to you without 'noted' source, please let me know.