It is not Valentine's day yet but someone just want a small simple cupcake to express his genuine feeling.  Although these cupcakes are no fancy but for sure they'll bring smile to whoever receive them.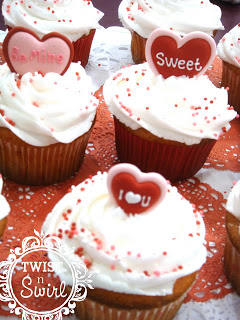 I wonder who's the lucky one …
Search this site
ETSY shop
Search Amazon
Click HERE
Credits
It is my intention to give 'credit' to whoever the picture belongs to, but Ooops does happen. If you find pictures that belong to you without 'noted' source, please let me know.