Giyada is turning 4 and her mom asked me to make 'any' cake for her.  What she meant by any cake was I got to decide the theme, so I went with Strawberry shortcake.
I searched online and found many cakes in hat form, or just simple round form with plastic Strawberry shortcake picks.  They didn't inspired me until saw this picture.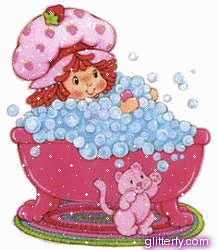 My inspiration – Strawberry shortcake in the tub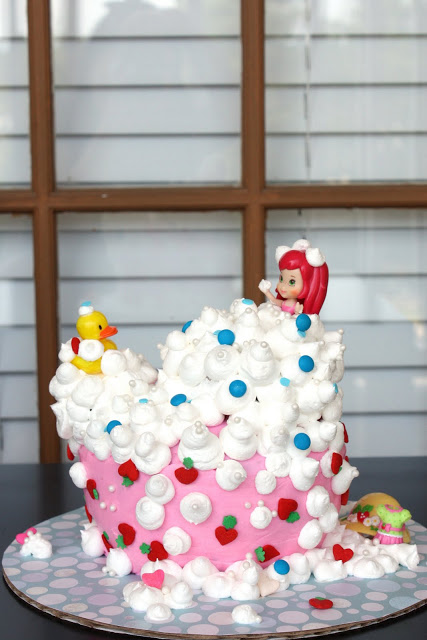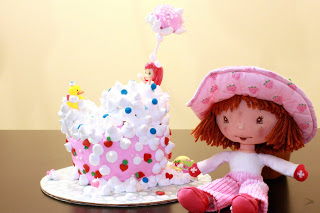 see the shower head I made?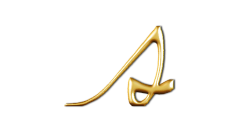 Search this site
ETSY shop
Search Amazon
Click HERE
Credits
It is my intention to give 'credit' to whoever the picture belongs to, but Ooops does happen. If you find pictures that belong to you without 'noted' source, please let me know.