This chandelier has gone through many transformations.  The original color was gold and I painted bronze.  Then I added string of crystal beads, which looked OK.  I have been meaning to take the beads down and Christmas is the best time.
The struggle with this chandelier is to find the right garland.  I want it to look airy with some thought of vintage.  I came across one at Joann for $24.99 with 50% off.  The garland has vintage decoration on it already, such as small gift boxes, berries, pine cones and old mittens with snow man face on it.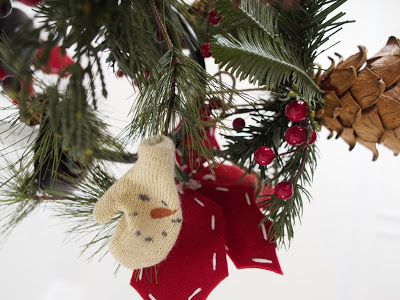 The $ 12.50 garland from JoAnn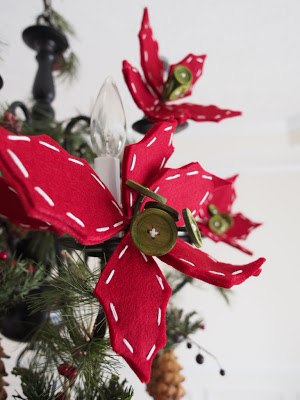 Felt Poinsettia with wooden buttons.  Try to stay away from plastic products when decorating vintage.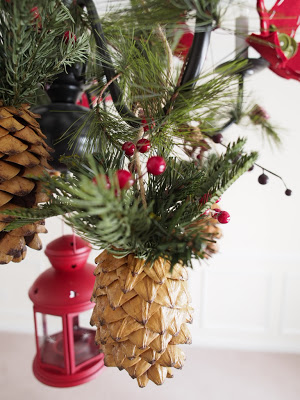 Pine cone with berries and leaf you can make yourself.  I bought mine, removed the golden string and replaced it with jute.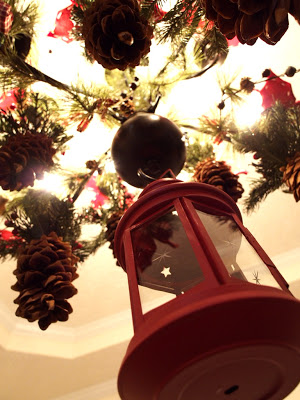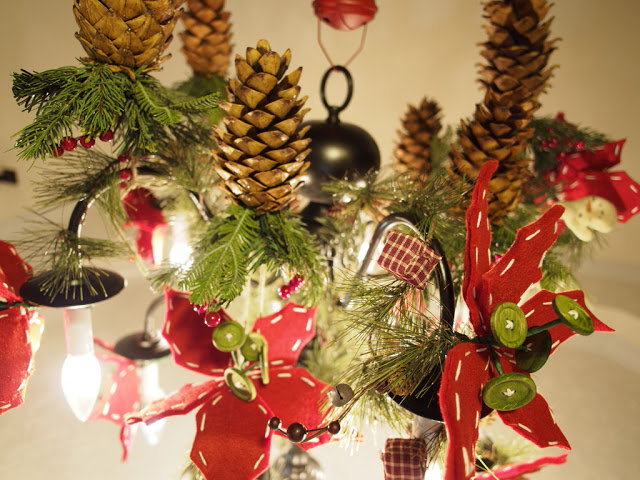 That was the best lighting I could capture that represent best what I saw above me while having dinner every night.  Very magical.  I don't know who started the Christmas color with red and green, but it is Brilliant.  Just totally changed my mood and feeling.  I wanna have Christmas all year long.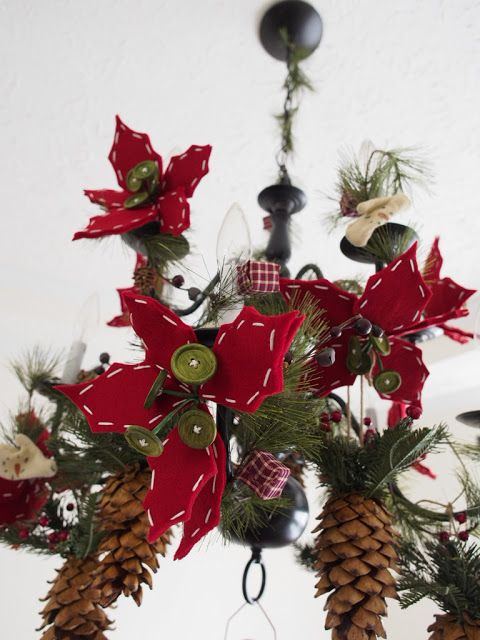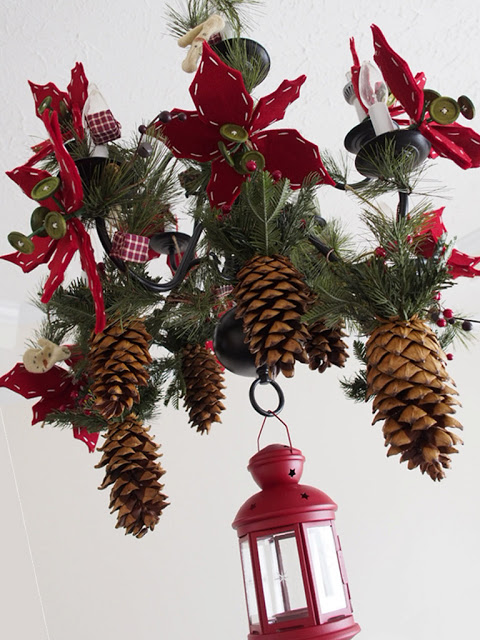 This is my Christmas Chandelier.
Search this site
ETSY shop
Search Amazon
Click HERE
Credits
It is my intention to give 'credit' to whoever the picture belongs to, but Ooops does happen. If you find pictures that belong to you without 'noted' source, please let me know.