Every morning at the gym, I struggle getting my earbud cords out of my purse.  The cord tangles and always stuck on something…, somewhere…
I stumbled upon Beckett Leather Travel Cord Organizer at Pottery Barn for $9.50.  In-expensive product but its style and color is too manly for my taste.
As you can guess, I am motivated to make it myself to suit my style.  I found 3 Cord Organizer designs along with great tutorials from Mette with Monsters Circus.  They are brilliant !
1. Bow Cord Organizer: a cute bow for your small cords.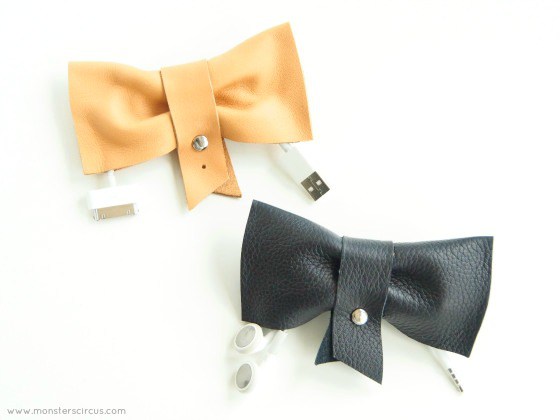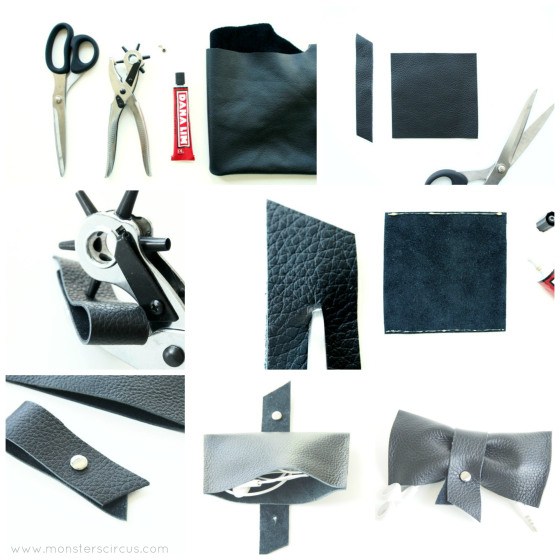 2. Key chain Cord Organizer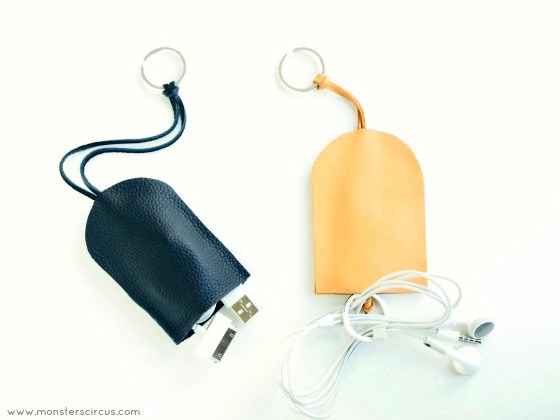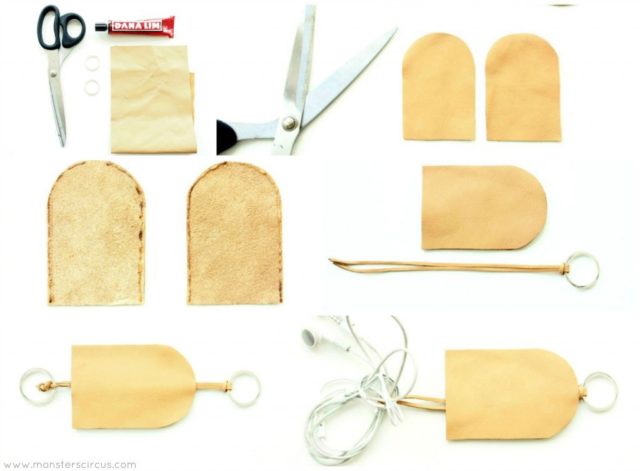 3. Last but not least is the Arrow Twist Tie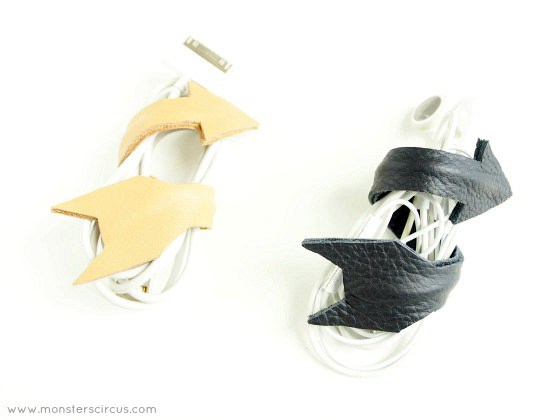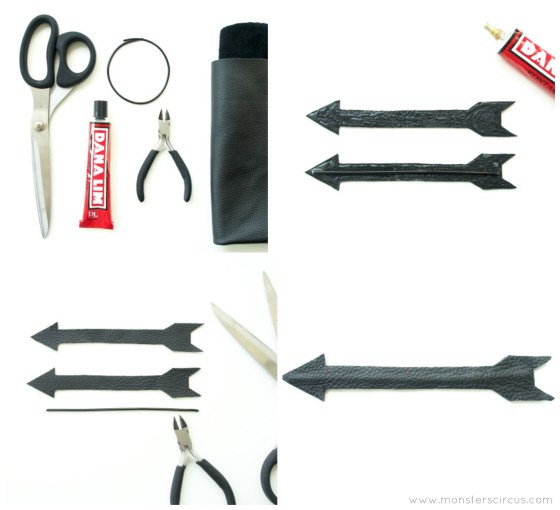 These Cord Organizers by Monsters Circus are not only look feminine and stylish but also offer smart storage solution for small cords.
They are quick to make and don't require any sewing.  Yahoo!  With this cord organizer, I am hoping my morning at the gym is more productive rather than detangling my ear set cord and hence loosing more pounds
Hope you enjoy today's inspiration.  Wishing you a great weekend!
Search this site
ETSY shop
Search Amazon
Click HERE
Credits
It is my intention to give 'credit' to whoever the picture belongs to, but Ooops does happen. If you find pictures that belong to you without 'noted' source, please let me know.