Clutter is a constant in small spaces, and the more storage solutions you can apply, the cleaner and calmer the room will feel.
Here are my top 3 storage solution in small spaces from Better Homes and Gardens website.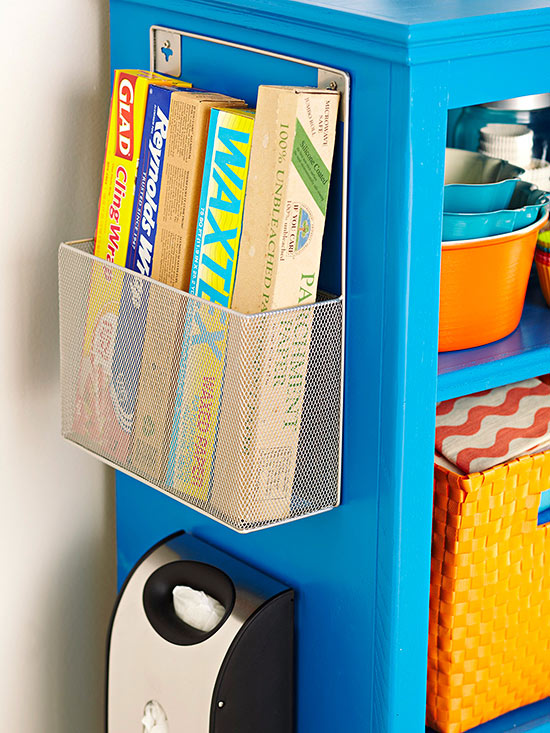 I love this open storage for kitchen papers and wraps.  It's functional and doesn't look clutter to me.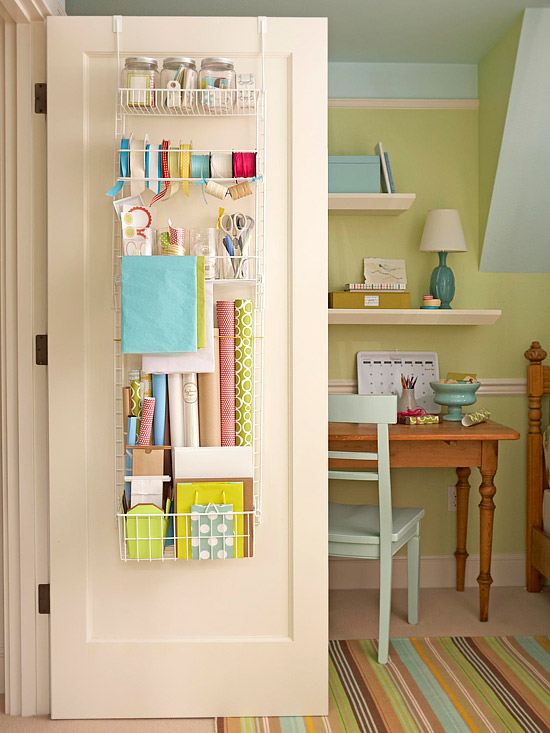 Back of door organizer for gift wrapping essentials or school/office supply storage.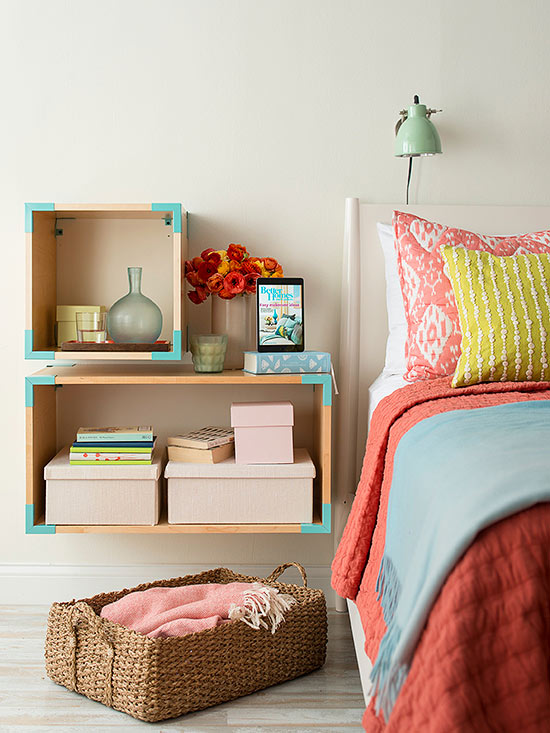 Using crate or rectangular shelf units for open storage.  Hang them on the wall to clear off the floor.
:: Source ::
Search this site
ETSY shop
Search Amazon
Click HERE
Credits
It is my intention to give 'credit' to whoever the picture belongs to, but Ooops does happen. If you find pictures that belong to you without 'noted' source, please let me know.