I call it peach, some call it 'Shrimp', others call it 'Strawberry Champagne'. These are rooster feathers, not ostrich. Perfect color for early fall and fall season as well. If you need exact color feathers, please contact me. I have extra from last wedding I did.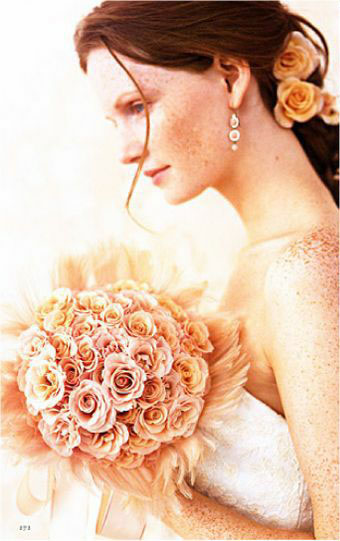 A nice addition to the wedding is this simple but elegant cake. And the best of all is you can DIY. The little sugar flowers can be purchased from etsy seller.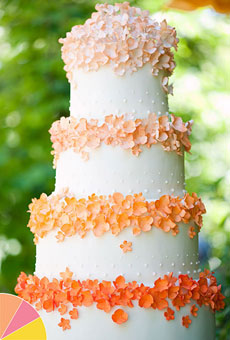 Suggested party favor,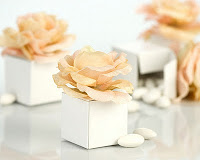 party favor for less than $ 2
Search this site
ETSY shop
Search Amazon
Click HERE
Credits
It is my intention to give 'credit' to whoever the picture belongs to, but Ooops does happen. If you find pictures that belong to you without 'noted' source, please let me know.