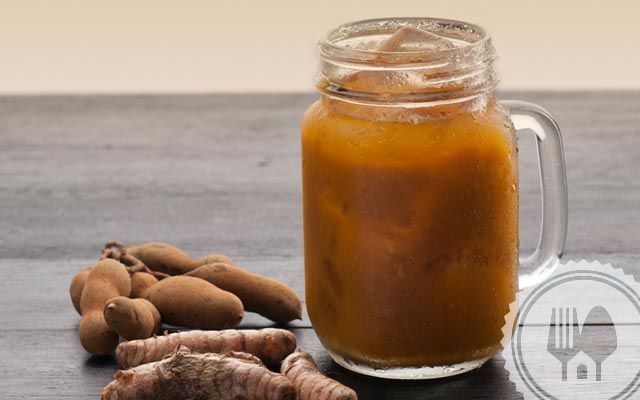 My first trial making this drink and it taste good.  Never thought it's easy to make.
This drink is used to loose weight and to maintain good health.  Read more here.
Ingredient:
5 Turmeric root (each about a finger size)
10 gr Tamarind pulp
40 gr palm sugar
a bit of salt
1000 ml water
How to make:
Wash and grate Turmeric. Add a  bit of water and squeeze to get its juice.
Boil together with the rest of ingredients.  Use ceramic pan or any pan you don't mind to have stain afterward.
note: Turmeric tends to stain whatever it has contact with. Prepare to have yellow stained hand for a day.  Clean any tools right away to avoid permanent stain.
Next time, instead of grating the Turmeric, I will try slicing it.  See if the result is the same.
Search this site
ETSY shop
Search Amazon
Click HERE
Credits
It is my intention to give 'credit' to whoever the picture belongs to, but Ooops does happen. If you find pictures that belong to you without 'noted' source, please let me know.